Yu Yu Hakusho aka Ghost Fighter aired its first ever episode on October 10, 1992.
In honor of its first ever episode, here are all the Yu Yu Hakusho gifs that will give you all the feels:
1. Yusuke Urameshi (Eugene) being the cutest dork ever with a soccer ball
2. And being a lil perv with his one true love Keiko Yukimura (Jenny)
3. When you watched him as he was just getting used to his powers
4. And all the feels when you see him use the spirit gun
5. When the whole gang uses their special power
6. Whenever Kazuma (Alfred) and Hiei (Vincent) start fighting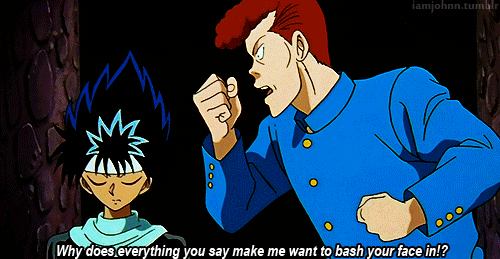 7. Whenever Eugene wears his hair down and you can't help but kind of make him your first ever anime crush
Smexy AF.
8. Whenever Alfred tries to impress Yukina aka his crushie
9. This chibi art of the whole gang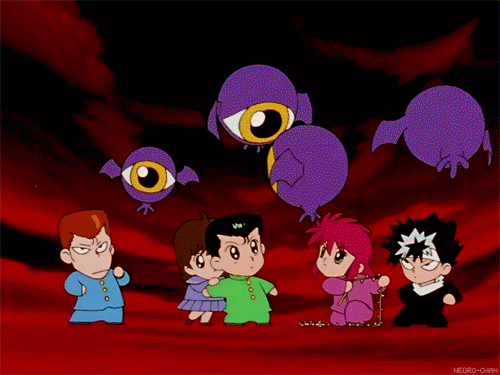 10. When Eugene met Pu and it was the cutest thing in the world
11. And whenever Botan and Koenma would make fun of their cute allegiance
12. The cute announcer at the tournaments with the cat ears
13. When this horrible moment happened
14. And the brutal beating of the big guy's abs
15. And whenever their friends would get so excited over the fights
16. Whenever Eugene and Alfred's friendship gives you hope that you'll find something like that in real life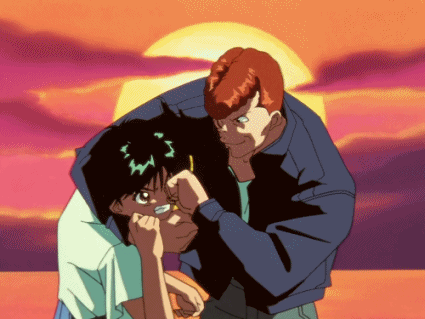 17. When this iconic photo-op happened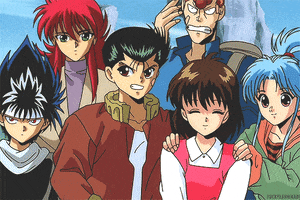 18. And when Eugene and Jenny made you realize you had tiny underdeveloped ovaries that exploded in this moment
And here's a little bonus for you too!