Some Filipinos are heavily influenced by Korean culture – from food to k-drama films and k-pop music. Now, it's their turn to have a taste of something from the PH as it's the country's first time to ship 1,800 kilograms of okra to South Korea.
Philippine Airlines (PAL) carried the okra or lady's fingers shipment through the Manila to Incheon flight on June 6, as per Manila Bulletin. The cargo flight was called a "milestone" as it indicates new business opportunities in the farming and export sectors.
Following okra exports to Japan in 2020, Korea opens another market access to the local vegetable. Agriculture Secretary William Dar shared in DA's post, 'The Philippine government has been requesting market access of okra to Korea since 2014 and finally, it was granted.'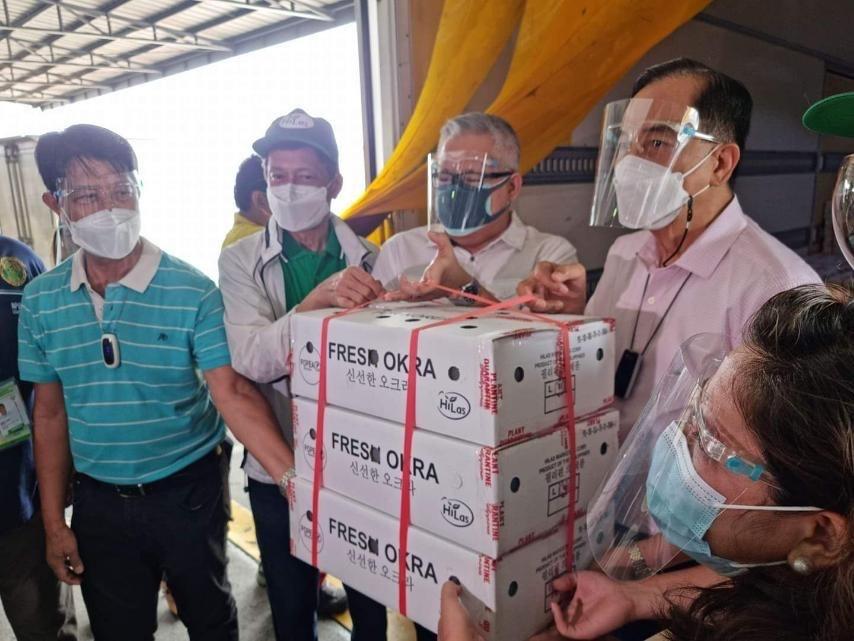 Representatives from DTI, DA, and the Philippine Okra Producers and Exporters Association were present to witness the okra shipment to South Korea.
The local okras are sourced from Tarlac province, in which the DA-BPI accredited farms and packaging houses can be found.
'I commend the efforts of concerned DA offices, particularly the Bureau of Plant Industry (BPI) and the Philippine Agriculture Office in Seoul, for this breakthrough and significant development that will also pave the way to more farm and fishery exports to Korea,' Secretary Dar said.
Banner: Unsplash/Neha Deshmukh and Instagram/bts.bighitofficial