Kaya ba today?
Life is weird. Earlier this year, the city of Wuhan in China's Hubei province was ground zero for the ongoing COVID-19 pandemic. There were literally horror stories about the place, from the infamous wet market to so-called 'satellite images' that supposedly showed the relentless burning of corpses (no they don't, btw).
It's pretty insane then that Wuhan, once an international leper, is now throwing pool raves while the rest of the world struggles to cope with the virus, the Philippines included. Thousands flocked to Wuhan Maya Beach Water Park last August 17, with social distancing and masks clearly nowhere to be found.
What wasn't missing, however, was a DJ, club music, and a dude on a hoverboard with fireworks on his back. Apparently, the park has been open at 50 percent capacity since June after the city gradually moved on from its 76-day lockdown.
No new cases in Hubei province have been recorded since then, but China hasn't exactly been upfront with their numbers, so we're a bit on the fence with that one.
USA: We can't go back to normal until there's a vaccine.

Meanwhile, in Wuhan, where the virus originated:pic.twitter.com/VzZTxYC8Gn

— Hotep Jesus (@HotepJesus) August 17, 2020
Wuhan, China 8/15/2020.

You still think the 6 feet and masks aren't a scam? pic.twitter.com/e1ZGqayceY

— samanthamarika (@samanthamarika1) August 18, 2020
#China's #Wuhan, where is the first epicenter of #COVID19 pandemic, turned full normal life with a concert after the end of the outbreak. pic.twitter.com/f35v7yjrrM

— The World News Journal (@wnewsjournal) August 17, 2020
Meanwhile, PH has 164,474 cases as of writing, topping Southeast Asia with no end in sight as we flip-flop from one lockdown strategy to the other. Which begs the question: when can we finally have a break and just party our guts out? (illegal mañanitas not counted).
God knows we deserve it.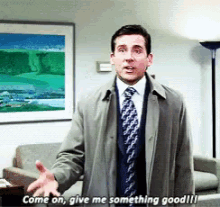 Banner: Getty