Is it just us, or was this weekend a hella lot crazier than usual, even for Internet standards?
Today, we break down the top 5 things that made us go WTF the past two days.
1. Mac Miller's death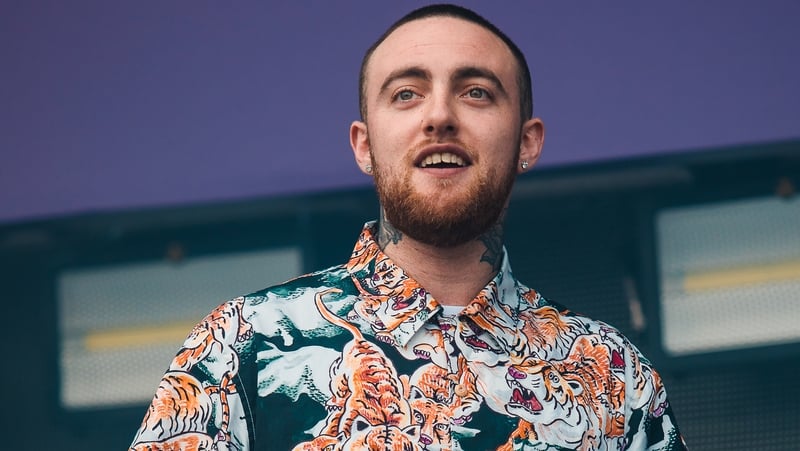 The iconic rapper died at the young age of 26 after being found unresponsive at his home in San Fernando Valley. No word yet on his cause of death, but the leading theory is a suspected drug overdose.
The rapper – who's suffered from drug issues in the past – received an overflow of tributes, most recently from Childish Gambino, who claimed that Mac was 'the sweetest guy.'

2. Ariana being blamed for Mac Miller's death
If the 'Ladders' artist's demise wasn't crazy enough, plenty of people grabbed their pitchforks and accused his ex, Ariana Grande, of being the cause of the rapper's passing.
Fans argued that Grande's breakup with the Miller and quick engagement to Pete Davidson fueled the Mac's drug reliance and subsequent overdose.
Ariana Grande cheated on Mac with his friend, got engaged incredibly too soon, ripped the dudes heart out and disrespected him and people support her. Not her fault he's dead. But she's a disgusting human being

— Eric Bozek (@EricBozek) September 7, 2018
Ariana has stayed mum on the issue and instead posted a simple, yet heartbreaking tribute to her ex.
4. Cardi B tried to clock Nicki Minaj with her shoe
The Cardi B x Nicki Minaj feud took on a whole another level when the two got into a tussle at a New York Fashion Party.
In a vid of the incident, Cardi can be seen rushing towards what can be assumed as Nicki's entourage, only to be stopped by security.
The incident – which reportedly sparked after the Minaj made comments about Cardi's daughter, Kulture – left the latter with a pretty obvious welp. Yikes!
4. Kelsey Merritt will walk at the Victoria Secret Fashion Show
The Fil-Am model made history as the first Filipina to walk the runway at the VS Fashion Show this 2018.
Here's hoping she gets her wings in the near future!
5. Kanye West direct the first-ever Pornhub Awards
Yep. That happened.
In the weirdest team-up ever, the world's most infamous rapper teamed up with everyone's fave porn site for the latter's debut awards show.
Oh but don't scoff at Kanye. He actually came prepared for this shit.
He even made sure that each winner gets a unique trophy
And designed YEEZY merch for just the occasion
Never ever change, Internet