Let's first start off with Blonde
"Given all the indignities and horrors that Marilyn Monroe endured during her 36 years, it is a relief that she didn't have to suffer through the vulgarities of "Blonde," the latest necrophiliac entertainment to exploit her," Manohla Dargis, film critic of the New York Times wrote.
Director Andrew Dominik's "Blonde" is based on the 2000 Joyce Carol Oates novel of the same name. However, the author herself stated that the novel shouldn't be seen as a biography and explains that it is her mere reimagination of what the life and death of the late Hollywood actress was like.
And this is the part that Andrew Dominik missed.
Not to hate on Ana but…
Dominik makes Marilyn Monroe look like another dumb blonde with a great ass.
With the way she gracefully portrays the characters of both Marilyn and Norma Jeane, it is no doubt Ana de Armas would have received international acclaim for her performance in Blonde. She's a prolific actress, and she deserves it.
However, Blonde faced critical backlash after critics and moviegoers called the film "sexist" even after hitting #1 on Netflix for 3 days. Mainly because…
It promotes anti-abortion
In one particular scene, a photoreal CGI version of Monroe's unborn fetus talks to her asking, "You won't hurt me this time, will you?"
Because of this, Blonde is being called out for its portrayal of abortion. Planned Parenthood's national director of arts and entertainment engagement Caren Spruch said that it's something that's potentially harmful.
In a statement she had shared with Variety, Spruch mentioned that "it's critical these depictions accurately portray women's real decisions and experiences."
"We still have much work to do ensure that everyone who has an abortion can see themselves onscreen. It is a shame that the creators of 'Blonde' chose to contribute to anti-abortion propaganda and stigmatize people's health care decisions instead," she adds.
Andrew Dominik's Blonde is a baffling take on Marilyn Monroe.
It emphasizes her traumas and erases her strengths. She is trivialized into a mere object, a woman whose value only relies on her beauty.
Though I understand that Blonde isn't a historically accurate account of Marilyn Monroe, Dominik failed to include a huge chunk of who she really was — her personality, her interest in politics, and the amount of work she puts in as an actress.
Blonde is just another "Marilyn Monroe is so beautiful." And that's it. It remains there.
What I would have loved to see is her depth, her passion, the way she loved, the way she was loved, and how the "Marilyn Monroe" is not just another breath-taking actress in Hollywood.
The monstrosity of Monster: The Jeffrey Dahmer Story
Jeffrey Dahmer has had enough attention already after being the subject of several books and documentaries but none have gotten the same exposure and criticism as Netflix's newest "Monster: The Jeffrey Dahmer Story." The 10-episode biographical drama aims to tell Dahmer's gruesome story through his victims.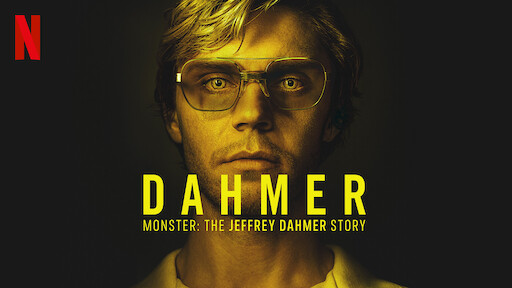 However, film critics say that it had immediately failed to succeed in this attempt after friends and families of his victims raised their despise for the drama. The need to dramatize his acts was questioned as well.
Rita Isbell, a sister to one of Dahmer's victims, shared in an article for the Insider, that the series felt like she was "reliving it all over again."
Ryan Murphy's Monster: The Jeffrey Dahmer Story only focused on the monster himself, and not on himself. It was an emphasis on what he did — an act of disrespect towards his victims and their bereaved families.
Humanizing a killer means dehumanizing his victims
Rita Isbell calls out Netflix after it had brought Dahmer's story back to the spotlight without their consent. For the relatives of the victims, retelling his story meant retraumatizing their pain, and triggering old wounds.
The documentary also included elements that seem to humanize Dahmer. Before I had even watched the series, I'd already seen various comments and feedback from viewers online stating that his acts were justified because of what he had gone through.
And that's the problem.
His childhood, his parents' divorce, his depression; all of these elicit sympathy. And in this case, it tricks the audience to view his story with pity. It excuses him for his behavior.
Why we don't need any more biopics
I understand that films like Blonde and Monster are made in an attempt to honor icons or highlight some of the most gruesome crimes in history (in Dahmer's case). However, the problem lies with how these documentaries lack respect.
Blonde highlights Marilyn Monroe's struggles and romanticizes them, while Monster focuses on the monster himself rather than his victims. It's exploitation, both to Marilyn and to Dahmer's victims.
Don't get me wrong. This is not to say that they don't deserve to be remembered, rather what we need is for them to be remembered rightly.
It's high time we redefine the way we tell their stories.