There's something about being isolated for another year that probably made you discover that one thing you cling on to feel alive. Some people's go-to activity involves a laptop, paintbrush, or microphone. But surprisingly, it's true how whipping up something in the kitchen could be just as fun.
A New York Times article stated that the "blah" people are feeling this year has a name: languishing. It is described as the middle child of mental health or the void between depression and flourishing, basically the absence of well-being. To move past this state, one must pursue meaningful goals that could give you the feeling of small wins.
You can choose to become a certified plant parent, accomplish watching 100 movies a year or follow a daily workout routine. One activity you can also try this holiday season is cooking. Aside from the win, making meals for your loved ones who made the stay-at-home setup bearable is a nice gesture.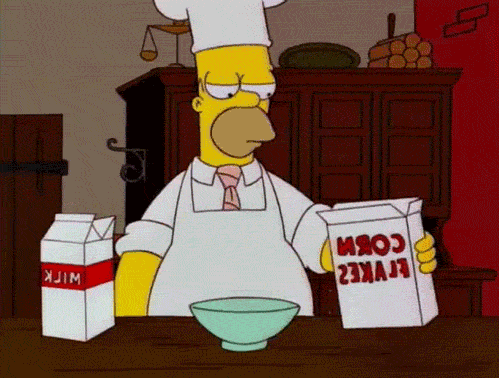 Channel your inner chef by familiarizing yourself with kitchen equipment or looking for new recipes online. Don't forget to pair your favorite creation with a bottle of Coca-Cola to make it more festive. Preparing a meal might sound a bit daunting at first, but you'll get the hang of it after diving into your creative side in the kitchen.
It's not as hard as you might think
No one said you should become the next Gordon Ramsay. You get to make your own rules since you cook in your kitchen. Food content creators Chef RV Manabat and Eatsplorations could also serve as your personal sous chefs to help you explore different cuisines, like savory Baked Spaghetti and a classic Pancit Canton.
Both of them agree that their signature Noche Buena meals are never complete without a bottle of Coca-Cola shared with their loved ones. Scroll below to check out the recipe for each dish.
Chef RV explained that Baked Spaghetti is something that brings people together. He said, 'Kaya I wanted to do a version of this essential "handa" na mas pinasosyal at mas pinasarap – Baked Spaghetti, perfect with Coca-Cola para ramdam na ramdam ang Pasko.'
Meanwhile, Mark Tan a.k.a. Eatsplorations suggested an OG dish from his family that's usually served during intimate events. He said, 'My mother-in-law cooks the best pancit canton and we would love our followers to know about it so they can feel the joy it brings us whenever we have it during special occasions like Christmas.'
View this post on Instagram
Ingredients:
1 onion
5 cloves garlic
250 grams chicken heart and liver combined
1 cup squid balls, sliced
1 small carrot, julienned
2 red bell peppers, julienned
1 cup celery stalk, chopped
1/2 cabbage, chopped
1 pork cube
Pepper to taste
500 grams uncooked pancit canton noodles
2 tbsps oyster sauce
2 cups water
Cooked lechon kawali for toppings (optional)
Procedure:
Saute in oil half of the onion and half of the garlic
Add in chicken heart and liver, cook well
Add carrots, cook until soft
Add red bell peppers and celery
Add cabbage, cook until soft
Add pork cube and pepper to taste
Once cooked, set aside
——
On the same wok, saute remaining onion and garlic
Add oyster sauce and mix
Gradually add water
Add pepper to taste
Add in the uncooked pancit canton noodles
Gradually add water
Cook until noodles are soft
——
Serve the noodles on a plate
Sharing something new is exciting
After whipping up a dish or two, you can now flex it to your family this coming Christmas. If you lowkey want to avoid your resident judgy Tita, share a plate of your delicious creation instead. She might just forget to ask about your relationship status, career, or anything else. And hey, if your first cooking adventure is a disaster, at least you tested it out on people who appreciate it.
Since Christmas is all about sharing and creating magical moments with family and friends, Coca-Cola came up with a very touching video called Chimney. It shows that the holiday doesn't always equate to big celebrations and fancy gifts, but how you spend time together.
What are your real magical moments with Coca-Cola? Share these with us by using #PaskongCocaCola and #IbahagiAngMagic!