Until now, there are moments when my mind drifts off to the time I lost making memories if online classes never took place.
The screen time records on my phone stood witness to the years I was confined in my room in our province when the pandemic got us staying locked up in our houses. I was one of the kids who took a gap year after graduating senior high, and another unexpected one due to the pandemic. I've felt like I've missed out on enjoying my "young adult" years, especially when the quarantine levels started to ease, and more people started going out in the "new normal." F.O.M.O (fear of missing out) was so real that it followed me until I began college online.
My university took its time before opening its doors to allow students to resume face-to-face classes, onsite assessments, etc. I remember all the days of yearning to spend my free time at the grounds of my school, because who wouldn't to relax and let loose after hours of synchronous classes and organization meetings?
A part of me felt time moving quickly. I wasn't getting any younger, and the years spent within the confines of my home could've been the time used to explore different buildings across the school, going on food trips around the university belt, sleeping at the library, road trips with friends, spontaneous inumans and sleepovers after hell week, experiencing the rush hour in commuting via LRT or jeepney, getting daily glimpses of your crush for motivation, going on dates, and many more.
These were the stories I wanted to be written and etched in my memory as a reminder that life gets better, but none of that was coming to fruition as I continued to lay in my bed and scroll away on Instagram or Tiktok.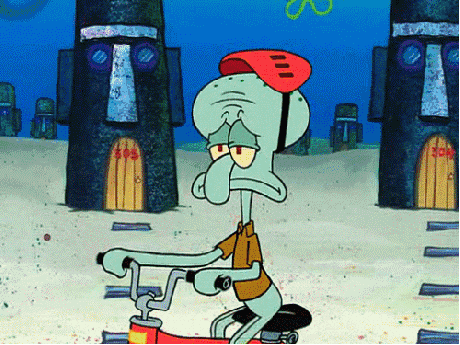 Romanticize being the main character of your life
Things started to take a turn when my school announced that we were slowly transitioning back to face-to-face classes. Although my program requires us to enter school for high-stake assessments such as preliminary and final examinations, that did not stop me from taking charge of the remaining years of my college life.
I vowed to myself to make the most out of every opportunity I get to travel to my university when exams came along. I was already getting tired of the questions in my mind and heart as to why I couldn't go for it—for making memories.
Adapting this "main character" mindset and romanticizing my college life as I walked along the gardens to my building helped me love my university a bit more. Staying at my favorite spot in our 5-floor library helped me become more productive in studying and reading. Trying out famous food stalls and encouraging my friends to do the same helped me bond with them outside the bounds of math, theology, and P.E. Though commuting has recently been a struggle due to the heat, I started to be grateful I get to experience navigating places alone, and finally getting my beep card for train rides at the LRT.
Unlike the past years when I've been sulking over "what if's" and "what could've been's," I'm proud to say that life is getting better. Slowly but surely, I'm making the quarantine version of myself happier and more appreciative of what's in front of me. With two more years left to go, I hope that my friends and I not only graduate with a diploma (and manifesting Latin honors) but with a heart that is filled with gratitude for the memories we made along the way. Just like Taylor Swift said, "Make the friendship bracelets, take the moment and taste it, you've got no reason to be afraid." We're all on our own now, and it's about damn time we treasure what we can, while we can.
banner by: @uuhhlexie