Make way for 2022's scream queen.
Netflix's 'You' star Jenna Ortega might just be this generation's horror IT girl because her contribution to the horror genre this 2022 alone is unmatched with X, Scream, and Studio 666. This time she is back again as the newest Wednesday Addams, and fans are already calling it 'the serve of the century.'
The trailer for the newest Addam's family reboot was released yesterday, and the Internet is getting excited as the reimagining may have just gotten darker than ever before.
Having Tim Burton on board as the director was a good decision, say the fans, as his darkness gave an interesting spin to the already well-loved iconic characters. The show marks Burton's first time working with Netflix for a series.
The series follows Ortega as Wednesday, who will be attending Nevermore Academy, a school where her parents, Morticia and Gomez Addams, portrayed by Catherine Zeta-Jones and Luis Guzmàn, met and believe she will belong. Instead, Wednesday will be met with mayhem, mystery, and murder.
Fans are also excited for the spin-off not only because of its director but because, this time, the Addams family is portrayed by a mostly racially accurate Latino/Hispanic cast, with Isaac Ordonez joining the cast as Pugsly Addams.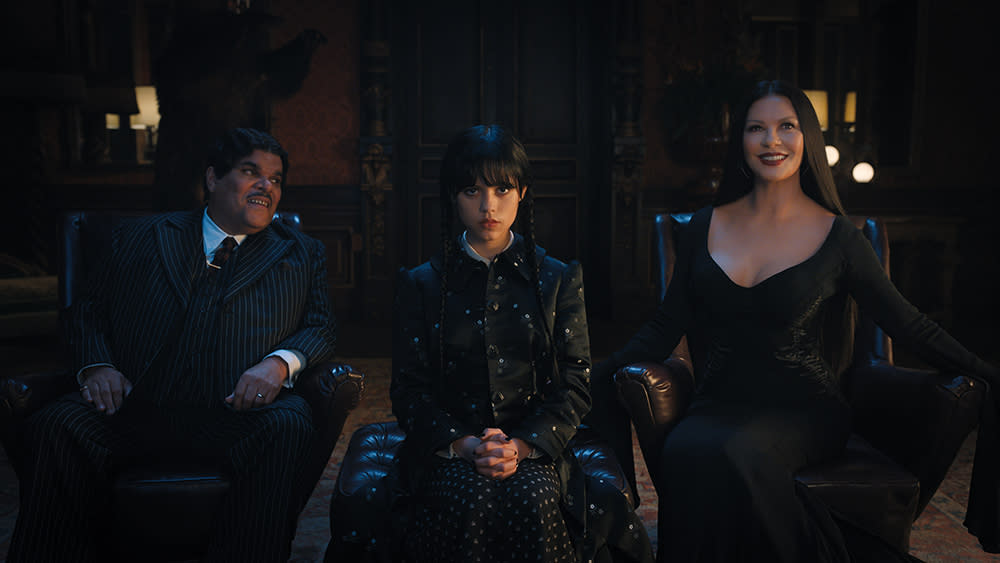 The show is expected to be released in late 2022, and fans are expecting it to fall on a Wednesday.
banner: (L) the hollywood handle, (R) variety