Isn't it basically the same thing?
In another episode of 'Make it make sense', the Department of Environment and Natural Resources (DENR) is out here correcting the notion that the Manila Bay artificial sands are being washed out.
Apparently, our outrage over the project has been mistaken, as the crushed dolomite is actually being washed-in. According to DENR Spokesperson Benny Antiporda, the waves have dumped a layer of black sand around 2-3 inches thick on the coastline, creating a faded appearance.
'Puro kasinungalingan po yung lumabas na nag-wash out yung white sand natin', said Antiporda per Inquirer. 'Ang nangyari po talaga wash-in'.
'Pumasok po yung itim na buhangin at pumatong doon sa white dolomite'.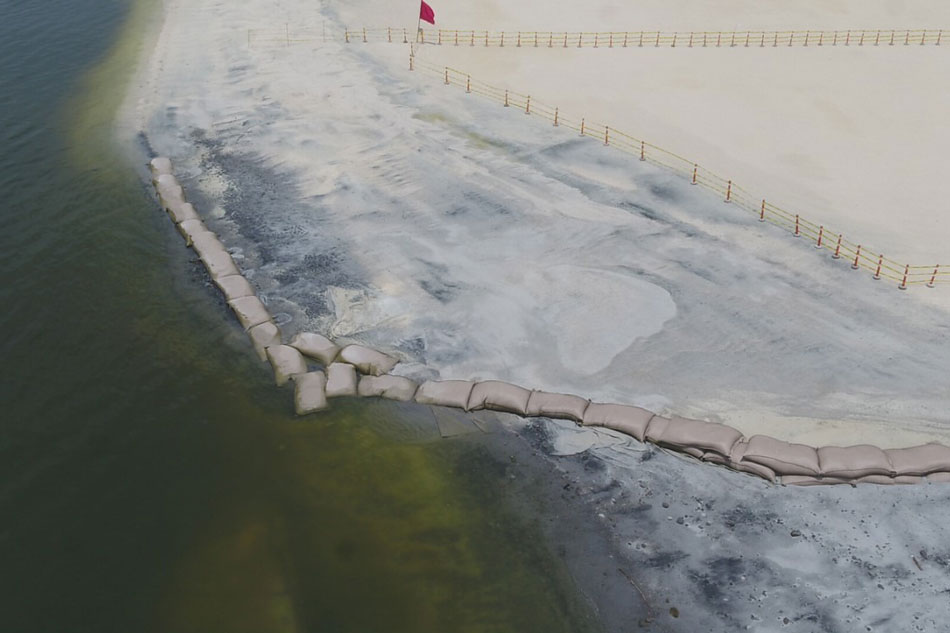 But semantics aside, doesn't this mean that the dolomite sand is disappearing either way? That would be a shame then, considering this project costs between PHP 389M and PHP 28M, depending on who you ask.
Add in the fact that the DENR previously claimed that 'engineering interventions' are in place to keep the dolomite intact, and we have a potential disappointment on our hands.
Still, Antiporda is not disturbed, saying that beachfronts like these are expected to be maintained and cleaned from time to time.
'Kaya po hindi talaga mine-maintain pa ngayon dahil it is still under the jurisdiction of the contractor', he defended.