When you miss having face-mask-free conversations with your friends, listening to podcasts can sometimes help you relive those moments. You can explore many topics that are hosted by different people. In fact, Vice President Leni Robredo released her own audio show on Monday, August 23.
The VP's show is called The Leni Robredo Podcast, where she will have relaxed and casual conversations with Filipino guests. Robredo will cover topics that are "close to her heart" like work-life balance, on being a woman, and share the things that she loves doing.
'She listens, laughs, remembers, offers advice, inspires, and provides moral clarity to her guests and to the listening public,' the podcast's description read. 'At turns fierce and tender, firm and kind, VP Leni exhibits the honesty, lightness, and depth of insight she's become known for.'
'In this space, relax lang, puwedeng sumandal at tumawa. Safe space kung saan puwede tayong magpakatotoo. Kaya halika, magkuwentuhan tayo,' said Robredo in the podcast's teaser.
Robredo's first guest for the show's pilot episode is Bianca Gonzalez, a local host, author, and content creator. Their discussion revolved around how their respective careers started and how they overcame the pressure of being under the public's eyes.
'When I found out na [I'm the] buena mano guest, I was so kilig. But also congratulations! Welcome to the podcasting world,' said Gonzalez in the show.
While Robredo has a weekly radio show at Radio Mindanao Network's DZXL, she shared that being invited as a guest in different podcasts over the past year made her want to create one herself. She also said that this will be a way to "reach the generations of my daughters."
The Leni Robredo Podcast was launched over a month before the candidacy filing for the upcoming 2022 elections. It's available on Spotify and Apple podcasts.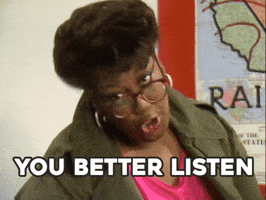 Banner: (L) Spotify/ The Leni Robredo Podcast