UPDATE:
COMELEC has once again suspended voter registration until August 31. Per Commissioner Rowena Guanzon, the extended suspension was requested by field personnels who wanted to ensure voter safety amidst the growing Coronavirus cases in the country.
'By the end of August 31, we hope that the COVID-19 pandemic would have ebbed.' Guanzon shared.
This serves as COMELEC's 4th registration reschedule due to the pandemic, as PH has recorded over 33,000 positive cases.
ORIGINAL ARTICLE:
As always, stay safe.
The Commission on Elections (COMELEC) has announced that a new batch of 2020 voters will be ready for registration starting this July.
In a Tweet from COMELEC spokesperson James Jimenez, he shared that this month of June will be used for upgrading COMELEC offices and procedures, while the long-awaited voter registration will begin in July.
Voter registration resumes in July. June will be dedicated to, essentially retrofitting our offices and procedures to ensure the safety of both the public and our workers. Please hang on. #MagparehistroKa #VoterReg2020

— James Jimenez (@jabjimenez) May 28, 2020
Registration was previously suspended until June 30, marking its third suspension due to the Coronavirus pandemic. COMELEC first delayed operations from March 9 to 31 and later extended until April 30.
With Metro Manila and other provinces easing into General Community Quarantine (GCQ), physical distancing and sanitizing is still ultimately a need. Those crazy long lines are no joke.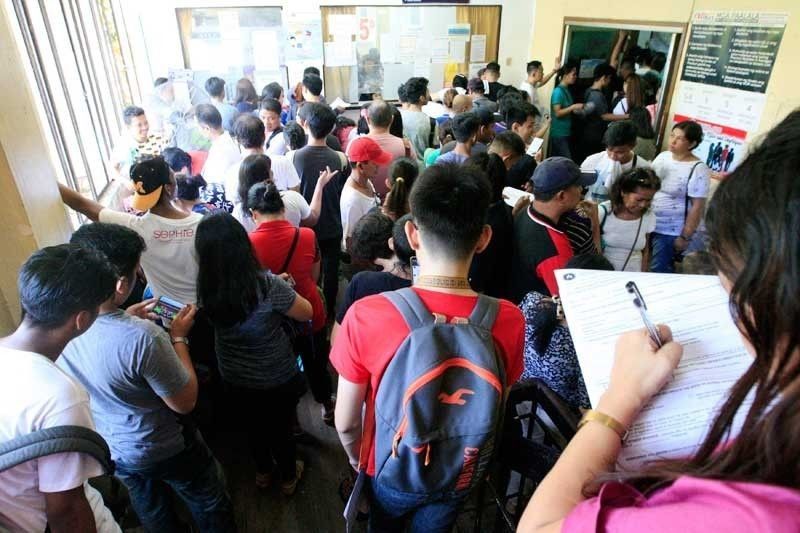 To get started, it's best to contact your local registration offices through COMELEC's field list.
Registered voters also need to be at least 18 years old, with a valid ID, and filled-out application form.
Valid IDs include:
Employee ID
PWD Discount ID
Student ID
Senior Citizen ID
Driver's license
NBI clearance
Passport
SSS/GSIS
Integrated Bar of the Philippine (IBP) ID
Professional Regulatory Commission (PRC) ID
National Commission on Indigenous Peoples (NCIP) Certificate of Confirmation – for IPs
Any other valid ID
Check out other info here
Banner credit: primer.com