Good Lord
Charles Sorreda posted this viral vid of his friend singing to Morissette Amon's 'Akin Ka Na Lang' and it's like our ears were blessed by God himself.
Wala siya magawa

โพสต์โดย Charles Sorreda เมื่อ วันจันทร์ที่ 16 กรกฎาคม 2018
Partida naka-upo pa yan!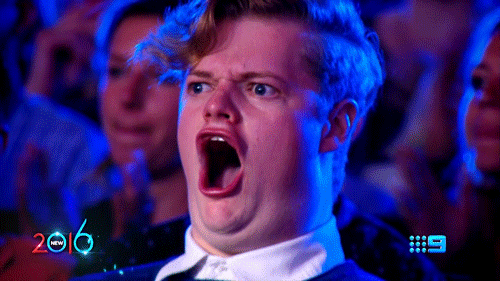 'We were spending our break time in a vacant classroom when we captured a vid of her singing Morisette Amon songs,' Charles explained to We The Pvblic.
'She ended up not liking how she sounded but we uploaded it anyway. Lol'
We The Pvblic managed to track down and snag an interview with the mystery woman herself coz, c'mon, that voice is just TOO LIT to ignore.
Meet Rhea Basco
First of all, amazing voice. Do you always serenade your friends?
Yeees. Sila usually yung audience ko and very supportive sila sa akin.
What course are you currently taking on?
I'm a 4th-year dentistry student in Centro Escolar University.
I imagine you regularly compete in singing contests
I do, but mostly sa school lang, like with other courses and schools. Tho gusto ko talaga mag join (nang contests sa tv) pero wala lang akong lakas nang loob.
Your friend, Charles, mentioned that you sang on the 'Wish Bus'
Yes! I was just singing videoke in Glorietta, then may guy na nag approach sakin. He asked me if I wanted to sing sa 'Wish Bus'.
We exchanged numbers, and I didn't expect na i-contact niya ako, but next thing I know nasa 'Wish Bus' na ako kumakanta.
Thank you Wish 107.5 for this once in a lifetime opportunity!!! ❤ never ko talaga inexpect na makaka kanta ako sa loob ng wish bus! So happy! ❤Thank you family and friends sa support ❤

โพสต์โดย Rhea Basco เมื่อ วันพฤหัสบดีที่ 14 มิถุนายน 2018
Tinanong ko yung staff nang Wish if kilala nila yung nag contact sakin. Yun daw yung boss nang Wish.
Any plans on pursuing a singing career?
If given the chance, I would definitely (pursue it). Gusto ko talaga kumanta actually. Wala lang dumadating na opportunity masyado.
Finally, who's your fave artist?
That would be Morissette Amon <3 My idoool!