There are many K-Dramas that kept people company this year including Vincenzo and Hometown Cha-Cha-Cha. Both shows trended at the time they were released because of the star-studded cast and fresh storylines. Since the two series also made it big outside South Korea, they might end up having international remakes.
Based on a report by Korean news outlet Sports Chosun, Studio Dragon a.k.a. the production company behind both shows had received offers for remake rights abroad. The related details are currently being discussed.
Studio Dragon's production team said, 'The popularity of 'Vincenzo' and the healing romance 'Hometown Cha Cha Cha', which have a complex genre character, prove that global audiences have already fallen in love with K-drama regardless of genre.'
It's not surprising how Vincenzo and Hometown Cha-Cha-Cha received recognition internationally since both shows earned high ratings in South Korea. The former's viewership peaked at 12.7 percent and the latter became the sixth highest-rating tvN drama of all time. Last month, it was also reported that another Korean-related masterpiece Train to Busan was set to get a U.S. remake.
Vincenzo centers around an Italian mafia consigliere played by Song Joong Ki, who flies back to South Korea with a goal to find his hidden gold. His plans changed after he met a lawyer named Hong Cha-young (Jeon Yeo Been) whom he helped take down the evil conglomerate of Babel Group.
Meanwhile, Hometown Cha-Cha-Cha follows the story of Yoon Hye-jin (Shin Min-a), a dentist who lost her job after an altercation with her boss. She decided to open up her own clinic at Gongjin village, where Hong Du-sik (Kim Seon-ho) happens to reside. From there, Du-sik helped Hye-jin adjust to the place until they catch feelings for each other along the way.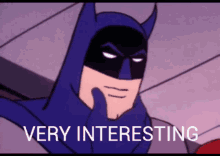 Banner: (L) Netflix / Vincenzo | (R) Instagram / theswoonnetflix