There were some shows throughout recent years that have found their way to the wardrobe of their viewers. Riverdale's River Vixen practice uniform and Money Heist's red jumpsuit and mask became a staple Halloween costume. But recently, Squid Game joins the bandwagon and increased the sales of Vans' white slip-on shoes by a whopping 7,800 percent.
After the K-drama series premiered on Netflix, Lyst Insights claimed that was a huge spike in global searches for outfits worn by the show's characters: 97% for the players' tracksuits, 145% for white sneakers, and 35% for the guards' red boiler suits.
Netflix released official Squid Game merchandise on their site. But there wasn't a licensed costume, which led to people DIY-ing it on their own. There have been many TikTok posts, YouTube videos, and photos of people creating their own version. In fact, many reports said that the show's outfits would take over this year's Halloween celebration.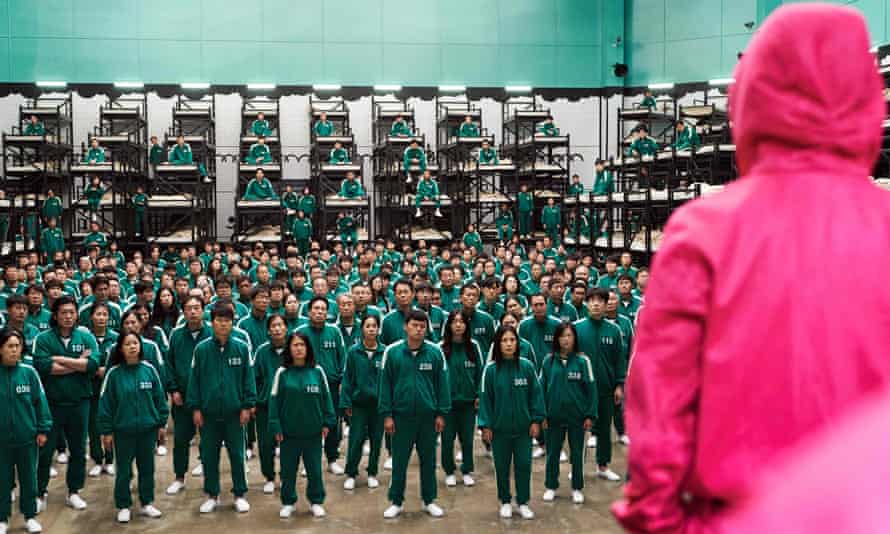 Since the popularity of Squid Game exceeds beyond people's screens, some businesses had produced items related to the show. Amazon posted several listings on numbered jumpsuits as well as the mask worn by the "frontman." Locally, there are also countless listings of show-related items on Shopee and Lazada.
Apart from the characters' clothing, there are also a few cafes in the country that made their own spin on the Honeycomb challenge from Squid Game. The K-drama series is on its way to being the biggest hit in the history of Netflix.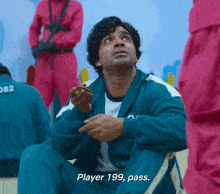 Banner: (L) Netflix/Squid Game, (R) Vans