Solution? Yes. Nothing else to do? Not really
It's highkey bizarre to think that we've spent most of 2020 cooped up inside our homes perpetually waiting for a plan, another ECQ to be over, or a vaccine to be developed.
It's even more disheartening when you realize other countries like New Zealand and Italy are on the road to recovery – while PH in a seemingly eternal limbo between ECQ, MECQ, GCQ, and whatever comes to mind.
'Do not try to demean [the] government. You are not actually criticizing. You demean my government, your own government,' Duterte told exhausted doctors during a briefing last night.
'You should do the soul-searching. You should be helping, but you are not doing anything but complain… What can I do? I have always been praying to God for a vaccine.'
Besides the irony that the gov't is depending on the international health sector while minimizing PH frontliners' cries for help, waiting around for a vaccine without actual progress will lead to bigger issues.
When you're so fixated on the end result, the details that precede it become murky – as we now see health workers pushed to the brink of exhaustion, DOH's backlog of results, and millions of unemployed Filipinos.
While a vaccine is DEFINITELY what we need right now, we can't go on hoping and praying for something that's still not within our reach, so it's only right to focus energies on problems right now.
Finance Secretary Carlos Dominguez had shared that PH has enough funds to purchase the nonexisting vaccine, but what's the next step for the underlying problems bursting at the seams?
We can't turn back to a new normal when the lockdown has exposed preexisting abnormalities and injustices. COVID-19 isn't the only virus showing itself, so that shouldn't be the only problem to 'pray for'.
Stay inside, stay vigilant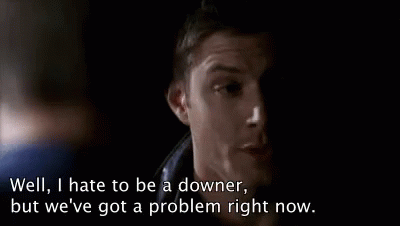 Banner credit: CNN Philippines