For someone who needs to be tuned in 24/7, I can't help but mute the news in fear when it comes to the US election results. As America grips in anticipation for their new leader to be called, I know I'm not the only one outside of the US closely following the results and gripping along.
There are tons of buzzwords nowadays when it comes to feelings of dread like this, pandemic anxiety for one, with the nearing results now giving people so-called election anxiety.
It's come to the point when US citizens lose sleep over the results, and even for someone far from their country, the upcoming consequences are enough to leave me spiraling too.
As of writing, Joe Biden is leading the elections with a 238 to 213 electoral vote against Trump – but as many have mentioned, it's still a close fight that could take days.
I could pull up all kinds of sources explaining why Filipinos should care about this crucial election. After all, this could affect everything from COVID-19, immigration, our foreign affairs, the economy, and more.
We all know in our hearts anyway that a country as powerful as America has global impacts that could continue if Trump is reelected. The nightmare will finally end, as Biden-supporters always say.
Sometimes it's even still baffling that a misogynistic, alleged tax-frauding, baby of a man could become president, but the thought of it to continue for 4 more years is a shot in the chest.
Despite this, there's this mixture of fear and hope that I can't name in these certain moments. We're all on the precipice of history – and whether it be good or bad is entirely in the stars.
Whatever the results, we have to be aware that a single person can't overhaul a broken system. As a democracy, it takes a collective stride to change the waves. But keeping someone hellbent on remaining things as it is isn't going to make anything better. And yes, this applies to the Philippines.
Meanwhile, we still have 2 long years to go before we undergo this type of dread. If you're afraid now, think of the 2022 elections now that people like Manny Pacquiao and Bongbong Marcos have both expressed interest in running.
Now's a good a time as any to remind everyone to register to vote. Do check out our guide on how to become a registered voter.
And please, let's not give ourselves the same feeling of dread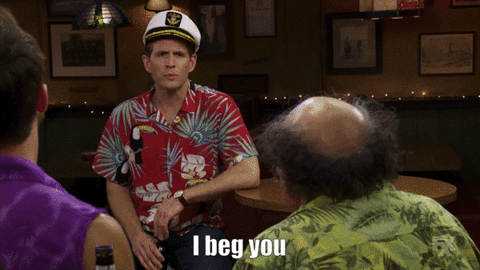 Banner credit: Daily Mirror