It's finally here
Starting today, Uniqlo fanatics can customize and design their very own Uniqlo shirt at the clothing brand's flagship store at Glorietta 5, Makati City.
The service had their soft opening on Sunday, and now customers can fully unleash their inner tee designer (with a little help from Uniqlo, of course).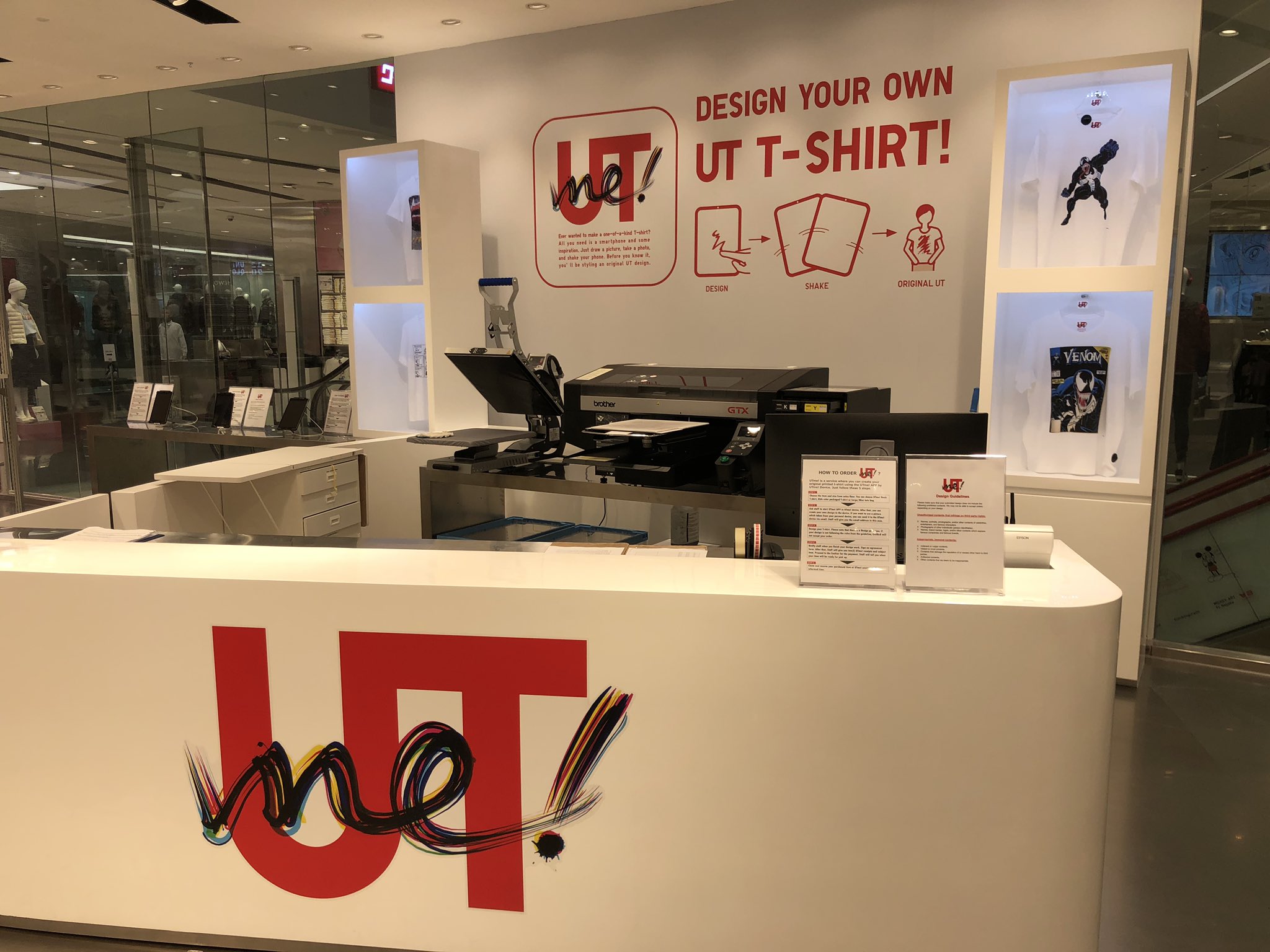 The process is simple enough: after drawing your illustration on the UTMe! tablet, you can add details like typography, images, and stickers provided by Uniqlo themselves. They'll then help you finalize your design and print it out on their classic cotton shirts.
This is the first UTme! has reached PH shores. For some inspo, check out customized designs from other countries:
I designed T-shirt at UT me by UNIQLO!
How fun it is!!!
To check and order the product, click below☟

お気に入り画像がユニクロのTシャツになっちゃいました。
我が家の可愛い女王様は足だけ出演。笑
オーダーは遠慮なくどうぞ☟

Design by Junico | UTme! –https://t.co/sLBEZBOqoE pic.twitter.com/2SNopnpjmu

— DominatrixBenio (@BenioDominatrix) September 25, 2019
このTシャツを着用して下さった写真を、送ってくださる方々がいるのですが、この場を借りて御礼申し上げます🙏💖 ありがとうございます😊🌟

↓購入できます ユニクロUNIQLOクオリティ❣️🐈 着心地抜群 #ユメネコ
Design by Mayucio | UTme! – スマホでデザイン、君だけのUT。 https://t.co/2WZYaA96Yu

— ユメネコ YumeNekoLoveYou (@CatsArt_mayucio) September 23, 2019
クリエティブ活動に再挑戦!#design #Illustrations #tshirt #tshirtdesign #UTme #UNIQLO #イラスト #戦車 https://t.co/DFR2KAdvbp

— ドミノせんべい (@dominobiscuit) September 23, 2019
The customized shirts are sold for PHP 900, which isn't exactly the most affordable of prices. But hey, they carry the line's branding AND you'll get the chance to call yourself a Uniqlo designer so there's that.