If only we can all be as smooth as Joey.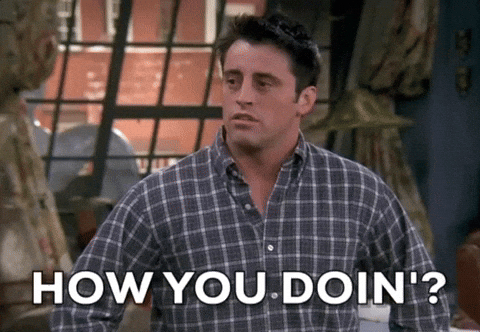 It's the first day of school for many univ students out there, which means that aside from new classmates and terror profs, there are also tons of fresh faces for us to daydream and drool at.
And with a new crush means finding innovative ways of embarrassing ourselves. We're basically pros at this point, right?
It seems only fitting then that we reminisce with 'Filipino Tweets That Matter' when they asked the pvblic about their most unforgettable crush moments – and the answers can literally make you melt in embarrassment (and sometimes, kilig!)
1. Sabaw…literally
2. Us, when flirting
3. Haba nang hair!
4. That twist ending tho
5. Yikes!
6. Potterheads still love you for it, ate
7. Uyyy, may chance
8. Wtf
9. Excuse me po!
10. Secretly worth it
But if we're being honest