We have to admit: most of us here at We The Pvblic weren't even born when Ultraman peaked in popularity in PH during the 80s.
Still, similar to Voltes V, we're aware that the Japanese icon was one of our titos' fave childhood superheroes, which is why we were hyped when Marvel revealed that it's introducing new Ultraman stories in 2020.
Just announced: Marvel and Tsuburaya Productions are teaming up to tell all-new Ultraman stories in 2020! https://t.co/oe4tBuxWuW pic.twitter.com/xOGUswjAaN

— Marvel Entertainment (@Marvel) November 23, 2019
The project, which was revealed at the recent Tokyo Comic-Con, will be a collab between Marvel and long-time Ultra Series producers Tsubaraya Productions. It will produce comics and graphic novels that will expand on the Ultraman lore.
'Like Marvel, Ultraman captivated generations by telling spectacular stories grounded in the real world, and it continues to be a beloved classic through its television shows, movies, toys, games, comics, and more.' says Marvel Editor-In-Chief, C.B. Cebulski.
'We are so thrilled to introduce new chapters to the Ultraman Multiverse next year.'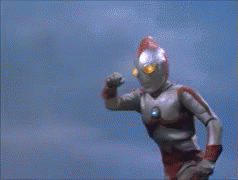 This isn't the first attempt to reintroduce the material to the modern audience. This 2019, Netflix also took a jab at the series, transforming Ultraman from a giant alien to a human wearing a suit of armor, similar to Iron Man.