ICYMI, the teaser for the upcoming film 'Ulan' starring Nadine Lustre and Carlo Aquino just dropped – and it was eerily disturbing, to say the least.
Initially teased as a movie about 'self-love', the flick now looks to be a horror/romance movie featuring three love interests to go along with a 'Tikbalang' subplot. Uhhh… what?
Tikbalang and self love pic.twitter.com/XTYVF65ZtS

— bibong lomi (@jadineleto) December 25, 2018
It doesn't help either that director Irene Villamor (Meet Me At St. Gallen, Sid & Aya) has skillfully (and frustratingly) kept the plot under wraps since production began.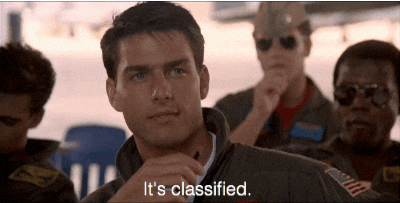 So since we can't rely on the cast nor the film to give us answers anytime soon (we don't even have a release date yet!), it was up to the Internet to give us the lowdown on what the hell 'Tikbalangs' have to do with the movie.
Tikbalang: The Love Guru
A theory:

Young Maya helped the tikbalang when it's home was being wrecked. The tikbalang then thanked Maya and promised to guide her when she's older.#UlanMovieTeaser

— patricia anne (@astrokiddney) January 2, 2019
They're not really for each other. The relationship will end and Maya will put her self first, and that's when the tikbalang will stop guiding her because she finally learned the most important lesson; Always love yourself first#UlanMovieTeaser

— patricia anne (@astrokiddney) January 2, 2019
Good theory. But that last line is pretty creepy, IMO
Feel ko si Carlo yung tikbalang na nakita ni maya nung bata pa siya.Tas sinubaybay siya hanggang sa paglaki.Tas si Aj,Marco at Carlo ay iisa.Paiba-iba lng ng anyo ang tikbalang.Pero tanong ko talaga sa sarili bakit kinikilig ako sa tikbalang? ??#UlanMovieTeaser

— ᴀʟᴇxᴀ (@beeylat) January 2, 2019
Move over Vice: Nadine is a horse, confirmed.
My take is Maya is a tikbalang from three generations. She waits for the rains to stop to make see if the heavens approve of her love to a mortal. More of finding self-worth. Interesting, indeed. Nadine has so much grown into a real artist. A cut above the rest. #UlanMovieTeaser

— TheAsianInvader (@TheAsianInvader) January 2, 2019
Surprise cameo naman pala
That teaser is so intriguing. A lot of theories are popping up in my head.

#1: Nain-love yung tikbalang kay Maya.
#2: Naging gabay ni Maya yung tikbalang habang lumalaki sya.
#3: Sya ang tinakbang mapangasawa ng tikbalang.
#4: Si James pala yung tikbalang.#UlanMovieTeaser

— Eternally Eunji (@cloakedeuphoria) January 2, 2019
Maybe her lola's line at the beginning is some sort of foreshadowing?
pero mukhang subplot lang naman yung tikbalang story. I think may mapupulot lang na importanteng lesson sa kanila si Maya pero iikot pa rin yung kwento sa ~real world~ journey niya, finding the true meaning of love, learning the importance self love… ☺#UlanMovieTeaser

— pierre-simon (@nicekirin) January 2, 2019
or maybe she can relate to d tikbalang & she realizes that as she grew older

hoping for heaven to approve of her as worthy of love when she cant accept herself

like how most people are nowadays who seek acceptance from others when they cant even see their own worth#UlanMovie https://t.co/0ctHXV1ZLj

— bebe girl nadine (@unicornnaddie) January 2, 2019
So which is it? Is the 'Tikbalang' a real entity? A hallucination? Or simply a symbol of forbidden love? Given the similar themes of Direk Irene's previous flicks (Gallen, Sid & Aya) which all tackled the idea of love and timing, I'm inching more towards the latter.
How 'bout you? Comment your thoughts below!