Despite the ongoing pandemic, Filipino students continue to thrive as some land a spot in universities abroad, while others were simply happy over receiving their diplomas. Meanwhile, students from the University of Asia and the Pacific (UA&P) made history for being the first Philippine team to have ever landed as Grand Champions at the Asian Business Case Competition 2021 (ABCC).
The winning team was comprised of Ethan Gabriel Lee, Scott Gabriel Tiamson, Regina Maria Padojinog, and Marco Antonio Agonia. All of which are under the MS in Industrial Economics program. On the other hand, Singapore Management University came in second place, and the University of Belgrade ranked third.
The competition's official Instagram account also posted the group's feat paired with a caption that reads, 'Congratulations to Project Mers for emerging Champions in ABCC 2021!'
View this post on Instagram
Another team from UA&P also put up a strong fight and clinched a spot within the top nine teams in the ABCC 2021. The second group is composed of Josh Cody Ong, Anna Maria Grio, Jose Genson II, and Arielle Keithley Mirandilla.
Other international institutions that were part of the competition were the University of Cambridge, University of Oxford, National University of Singapore, University of New South Wales, and Chulalongkorn University.
ABCC is Singapore's first and only international undergraduate business case competition that centers on sustainability and business. The contest hosts undergraduate participants annually from business schools worldwide, utilizing their knowledge and skills to solve real-life business problems.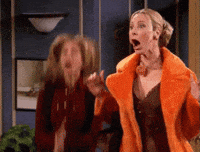 Banner: (L) Facebook/University of Asia and the Pacific