High-flying acts, crazy dance routines, and a bit of friendly trash talk highlighted another successful year for the annual UAAP Cheerdance Competition which saw National University taking home the top prize.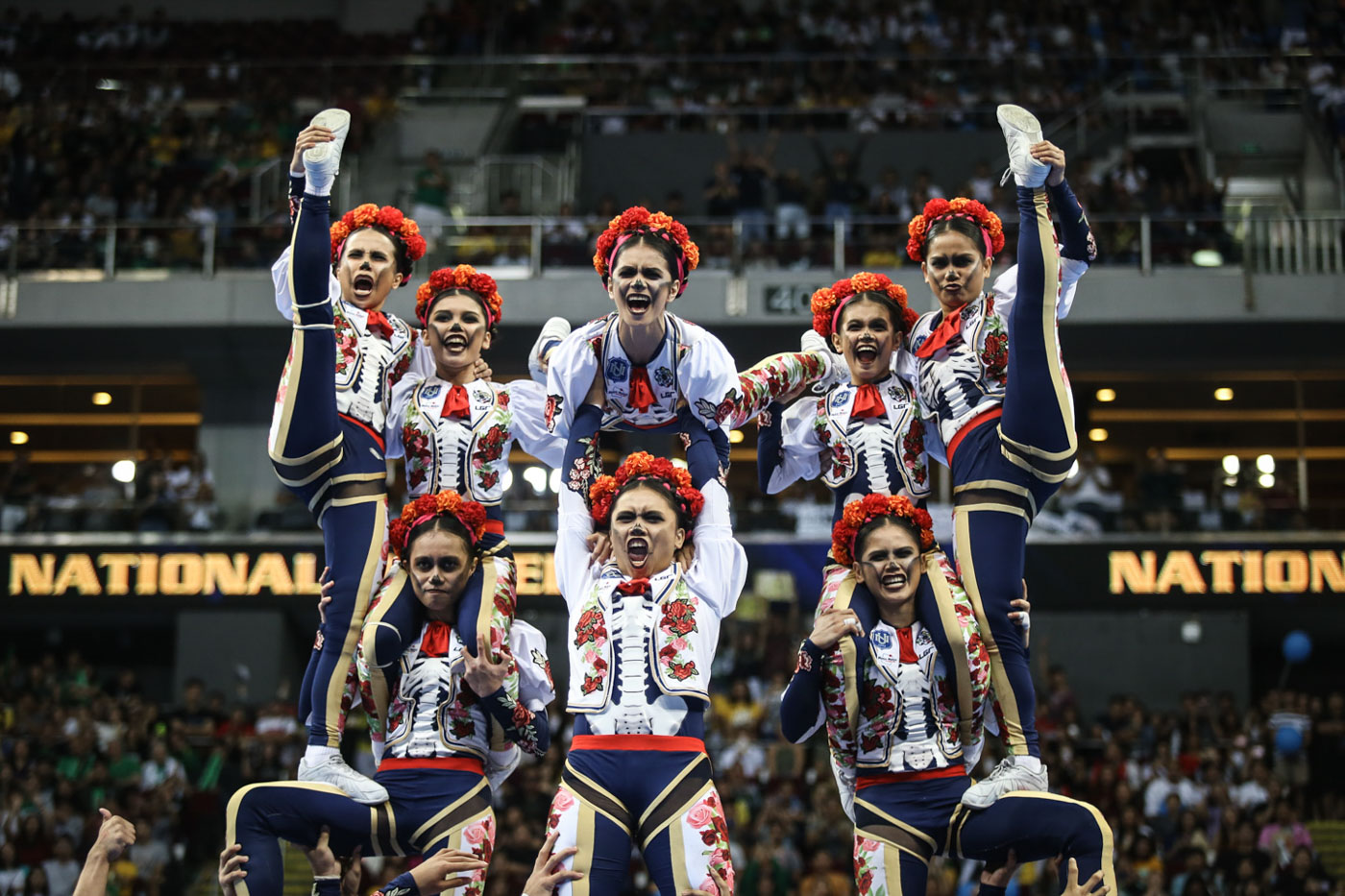 Amidst all the glitz and glam, however, was another trending topic of discussion, one which saw the pvblic's apparent fascination with gyrating men and their private parts.
Multiple clips of male cheerdancers were uploaded on Twitter during the event, with each gathering thousands of retweets and likes.
Kuya bakat na bakat ??? Funk me kuya chz pic.twitter.com/bN7wPZwP2V

— IM NOT WOKE (@DreiMolero) November 17, 2018
forever pinakamasarap na gif na naproduce ng uaap cdc #UAAPCDC2018 pic.twitter.com/JRsLxxFauy

— areola grande (@chrsdle) November 17, 2018
Most of the replies to the viral tweets wholeheartedly supported the trend.
Said fascination obv didn't sit well with others, leading some to point out the clear double standards in the objectification of men vs women.
Kapag sinabi sa babae na "Huy ate bakat ah sarap" siyempre bigla niyong idedefend si ate girl. Tas kapag sinabi sa lalaki "ha? Hatdog mo kuya bakat yum yum" puro retweet retweet retweet retweet.

Yoko na sa Earth. Lipat niyo ako sa Jupiter. https://t.co/GYeYnFuJF0

— Keisha Louise Angelo (@keishalouise_a) November 19, 2018
Some tweeted out their own reminder
Isa pa 'to. This has been said so many times before, in so many different ways: harassment is harassment regardless of the victim's gender.

Sure, men aren't oppressed the way women are in terms of gender, but that doesn't make it justifiable to treat them like pieces of meat. https://t.co/i5hbHTEJjo

— Niki (@nikitakoyaki) November 17, 2018
The sexualization of men vs women has been a hot topic of debate over the years, with known publications like Marie Claire and Elite Daily going so far as to lay down key points on why it's completely valid to objectify men but not women.
Elite, for their part, summarized their reasoning with this gem:
'When you objectify a woman, you perpetuate the idea that her worth lies exclusively in her appearance. When I objectify a man, it's just… fun.'
But how about you? Do you think sexualizing men is acceptable, and if it is, where do we draw the line?
Banner credit: Rappler.com