The United Kingdom is a country known for many things. For instance, the Royal Family, having the world's largest library, the towering clock tower of Big Ben, and more. But recently, it has become the first country to greenlight an anti-COVID pill.
The Medicines and Healthcare products Regulatory Agency (MHRA) approved pharmaceutical company Merck & Co's antiviral drug to treat patients undergoing mild to moderate coronavirus. The pill is called molnupiravir, which decreases the ability of a virus to replicate and helps curb the disease.
The Britain health regulators explained that its trials were "safe and effective at reducing the risk of hospitalisation and death in people with mild to moderate Covid-19 who are at increased risk of developing severe disease".
Health minister Sajid Javid said on November 4 that the approval of the pill marks a historic day for the country. He shared, 'This will be a game-changer for the most vulnerable and the immunosuppressed, who will soon be able to receive the ground-breaking treatment.'
BREAKING: Today we announced the first authorization in the world for our investigational #COVID19 #antiviral treatment, from the United Kingdom's MHRA. Read more about the news: https://t.co/wvP8pG7b7a $MRK pic.twitter.com/1J3nMZnBvt

— Merck (@Merck) November 4, 2021
The MHRA recommends that the antiviral pill should be taken within five days of the symptoms' starting to show. It's also most efficient when used throughout the early stages of infection, according to the clinical trial data.
The use of molnupiravir has been authorized for people who have at least a single risk factor for developing severe illness, including obesity, old age, diabetes, and heart disease.
The pharmaceutical company has already inked agreements with other governments, like the US, which has planned to buy 1.7 million doses if the anti-COVID pill is approved by regulators.
MHRA chief executive June Raine called molnupiravir "another therapeutic to add to our armoury". She highlighted that it's the first oral drug that was approved in the world for COVID-19, rather than administered intravenously. She said, 'This is important, because it means it can be administered outside of a hospital setting.'
However, experts noted that the treatment is not considered as "a miracle cure". Munir Pirmohamed, chair of the Commission on Human Medicines, also explained that it isn't meant to be used as a substitute for vaccination against the virus.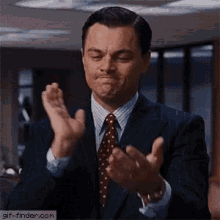 Banner: Merck & Co, Inc.