Over the course of being stuck in quarantine, some people who were always on the go had to stay home and find a hobby – some of which became a certified plantito or plantita. A recent discovery might entice local plant parents since a "rare form" of the Rafflesia speciosa, or the world's biggest flower has been spotted in Sibalom, Antique.
A photo of two blooming Rafflesia flowers was sent to Sibalom Water District's general manager Engr. Jonathan de Garcia, who also happens to be an environmental enthusiast. He said that the flowers were located in Barangay Bad-as, which was 22 kilometers from his municipality.
'The two Rafflesia flowers are quite rare because they bloomed at the same time and intertwining with each other,' he explained in an interview. Since this type of flower only opens up after nine moments, it's an unusual occurrence for it to be located in one spot.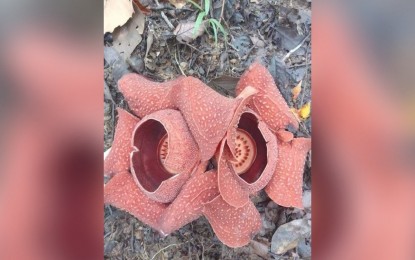 Nicolasito Calawag, Antique Office of the Provincial Agriculture chief, mentioned that even when the flowers bloom throughout the year, they produce more usually during the rainy season, hence the Raffelias' appearance in September.
The Rafflesia flower was first discovered in 2000 by Antique Outdoors (AOs) at the Sibalom Natural Park, a group of conservationists. Garcia shared, 'A botanist from Barangay Egaña, Sibalom Dr. Julie Barcelona, who knew about the AOs discovery of the exotic flower, then made a study about the flower and named it as Rafflesia speciosa.'
While there are many Rafflesia flowers in other countries, Dr. Barcelona explained that the species she coined only thrived in Sibalom. In fact, it became the municipal flower in the province. But the same flowers were eventually seen in the upland sections of other nearby towns like San Remigo.
Banner: (L) Carmella Nicar