People are on Twitter for different reasons, but one thing remains the same for all: the possibility of reading fake news. In an effort to prevent the spread of misinformation, the microblogging site is now testing labels that identify the credibility of certain accounts.
The official Twitter Support account announced on Thursday that it will be rolling out a prompt to identify 'good bots'. It said, 'Starting today, we're testing these labels to give you more context about who you're interacting with on Twitter.'
These labels will be seen on automated accounts. Twitter's FAQ explained examples of this type of profile include the ones that help users find vaccine appointments and disaster early warning systems. It said, 'When these accounts let you know they're automated, you get a better understanding of their purpose when you're interacting with them.'
The photos that accompanied the post showed an example of what the label looks like. An 'automated' sign can be seen in the profile of a user and above their tweets. This feature will be available to over 500 Developer Accounts, which will test the feature and give feedback before it's rolled out more broadly to all Twitter developers.
Twitter stated that the developers will be able to use the labels until the end of 2021, but the release of this feature for other users remains uncertain as of writing.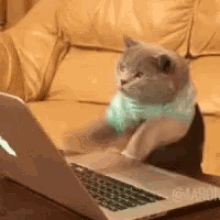 Banner: (L) Twitter/TwitterSupport, (R) Pexels/cottonbrp