A new year has come which means its time once again for the annual 'Traslacion'. Millions of devotees will come together to march and do their damnest to get to touch the life-sized image of the Black Nazarene.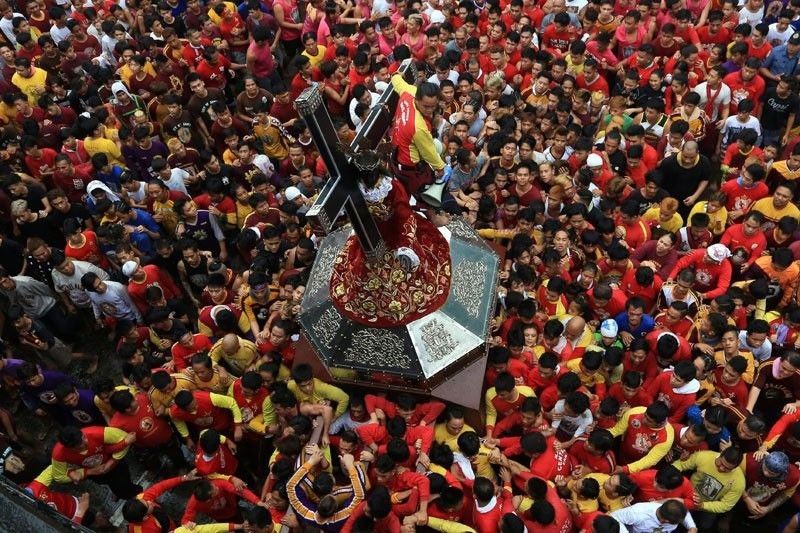 It's one of the most notable traditions in Filipino culture. People would literally risk their lives to get to the statue, in an effort to show that yes, they are devoted and that they deserve some sort of positive divine intervention in their lives.
But in spite of the admirable display of faith – which suggests that these people are deeply rooted in their religious values – the attendees seem to forget the most basic of them: which is to clean up after themselves.
Devotees of the Black Nazarene urinate at the posts in Carriedo and other streets near Quiapo Church. They also leave behind mixed trash of food, plastic bottles and bags, paper cups and plates, diapers, plastic spoon and forks. @pnagovph pic.twitter.com/6TSLVDsTEZ

— Ma. Teresa Montemayor (@MTMontemayor) January 9, 2019
It's also concerning that this habit is getting worse every year, as CNN reports that 385 tons of garbage were collected from the procession in 2018, an 11% increase from 2017.
Jesus Christ! The trash left behind every Traslacion gets bigger as crowd swells…definitely cleanliness is NOT next to Godliness!!!

Is this event still about Jesus Christ, the Nazarene???#Traslacion2019 or Trashlacion??? https://t.co/nNyAClbx60

— JOY? (@MfrTiangco) January 9, 2019
And it's not like organizers fell short of preparations of reminders. Attendees were regularly blasted with announcements re: proper trash disposal, and yet to no avail.
It's one of the most baffling mysteries of my lifetime. How could an entire group of supposedly deeply 'religious' individuals be so indifferent and improper? It just doesn't make any sense.
Most pinoys are only christians on paper. But the way we live our lives, we're far from being christians.

— I Am Me (@IAmMe97375915) January 9, 2019
what can you expect from people who treat their country like a dump? we can never progress as a country if we do not have discipline. this mindset that someone else is responsible for cleaning up after ourselves should be stopped. we clean up after ourselves

— Professor Ted (@TedProfessor) January 9, 2019