This is absolutely groundbreaking
26-year-old trans woman Angela Ponce was recently crowned Miss Spain 2018, and will go on to represent her country in this year's Miss Universe.
Aside from being the first trans woman to compete in the global event, she is also the FIRST to be crowned as Miss Spain, beating out 22 other contestants.
That's LEGIT awesome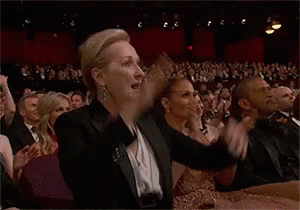 As for her chosen advocacy? The beauty queen had this to say
'My goal is to be a spokesperson for a message of inclusion, respect, and diversity not only for the LGBTQ+ community but also for the entire world'
In an interview with Spanish newspaper 20 Minutos, she revealed her reason for coming out

'Society is not educated for diversity, it's what made me go public, I mean, here I am and I'm not weird, I just have a different story, a woman who came to life differently but I'm a woman.'
Angela Ponce's inclusion in the Miss Universe pageant marks a significant step for transgender contestants after being allowed to compete back in 2013
The rule change came when trans contestant Jenna Talackova was first disqualified from Miss Universe Canada after the organizers found out that she transitioned from male to female.
LGBT charity org GLAAD managed to convince then-owner Donald Trump to allow trans contestants to participate in the worldwide pageant.
Talackova eventually managed to compete in Miss Universe Canada, placing 12th and being named Miss Congeniality.
You are an inspiration, Angela!