It's kinda amazing how one announcement makes you realize just how drastic your vocab has changed in just a year.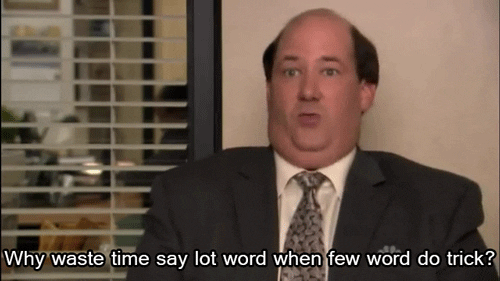 The Oxford Dictionaries tagged 'Toxic' as its Word of the Year via a tweeted video last month. Oxford credits the word's widespread use as the basis for its decision.
'This year, more than ever, people have been using 'toxic' to describe a vast array of things, situations, concerns, and events.'
'Toxic' has also grown from its initial meaning into a literal metaphor, having been used to describe 'workplaces, schools, cultures, relationships, and stress.' as well as this year's most talked about topics.
One simple word search on Twitter, for example, gives proof to this trend. Millennials (including me) simply used the word to death.
It hurts to realize that the best thing you can do to keep yourself happy is letting go from that one toxic person, even if you love them to death.

— fuck feelings (@iRelateWords) December 13, 2018
My most toxic trait is thinking I can't wear the same outfit twice.. I'd rather be called ugly than someone say I'm an outfit repeater lmao

— Payton Gold (@GoldPayton) December 12, 2018
quitting a toxic ass job is the best feeling in the world

— reyna (45 sav) (@thenudequeen) December 12, 2018
If there's also one thing we can learn from this, it's that we could all use a lil bit less toxicity in the world. And with the New Year almost upon us, here's a chance to change things for the better.
Here's to a less more 'toxic' 2019