Her mind
If there ever was a modern poster child for the term 'genius-level intellect', it would be Tiffany Uy.
The University of the Philippines (UP) alum made headlines in 2015 for notching the highest general weighted average (GWA) in the univ's history since World War II. 5 years later, she would graduate as both magna cum laude and class valedictorian of UP Manila's College of Medicine.
Social media would explode with every achievement – and rightfully so. Tiffany is the Lebron James of academic achievements, and the results of the 2020 Physician Licensure Examinations only further solidify the claim.
Tiffany shared the fifth spot with Hannah Chito and Chino Samson according to a list of board passers provided by the Professional Regulation Commission (PRC), garnering a rating of 88.08%. Jomel Lapides, another graduate of UP Manila, is this year's topnotcher. Tricia Robredo, daughter of Vice Prezzo Leni Robredo, also made the cut.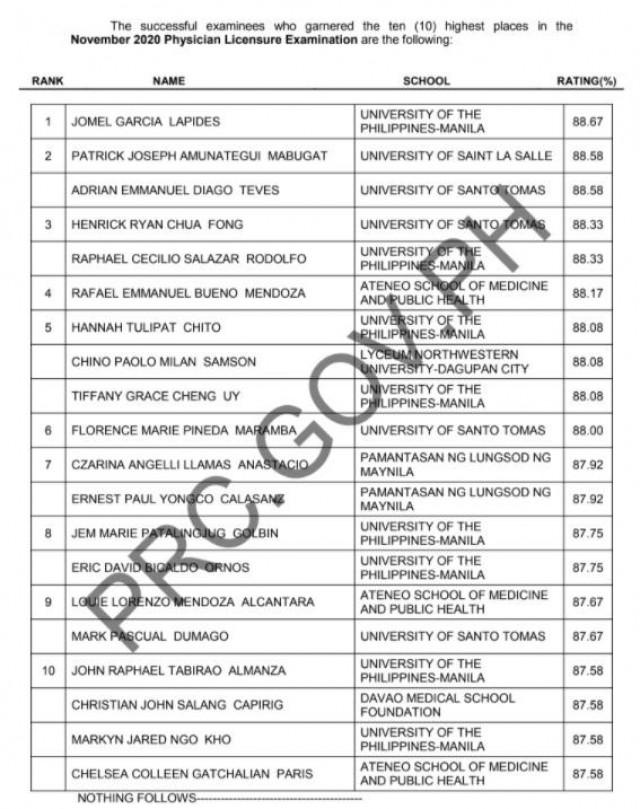 Tiffany's third straight milestone was enough to trigger another onslaught of praises, awe, and apparently prayers from other board exam hopefuls. Given how insanely stressful and tough these exams can be, we're all for finding (honest) ways to achieve that sweet, sweet victory, even if it means asking for #blessings from the goddess of brainpower herself.
i'm gonna share this bc my board exam is scheduled in janiary and i need all the luck that i can get. PLSSSS SAINT TIFFANY UY PAGPALAIN MO AKO https://t.co/zqrs4CGLeH

— 🔶️ 🦄 |🍉 (@intoxicatedlads) November 25, 2020
Tiffany Uy, Kween of Stethoscope, heal us.
Tiffany Uy, Mitochondrion Princess, power us.

Charot. https://t.co/WnMzXGmQxk

— Bonnie (@laislabonnieta) November 25, 2020
ST. TIFFANY UY, PATRON SAINT OF BRAINCELLS, PLEASE INTERCEDE FOR US!!!!!! https://t.co/xFLetgtVY9

— jo (@bacclangkanal) November 25, 2020
Me to miss Tiffany Uy :> https://t.co/zEVPLrYfNo

— babannn (@ivanrufo14) November 25, 2020