YouTuber Michelle Dy is under fire recently for copyright claims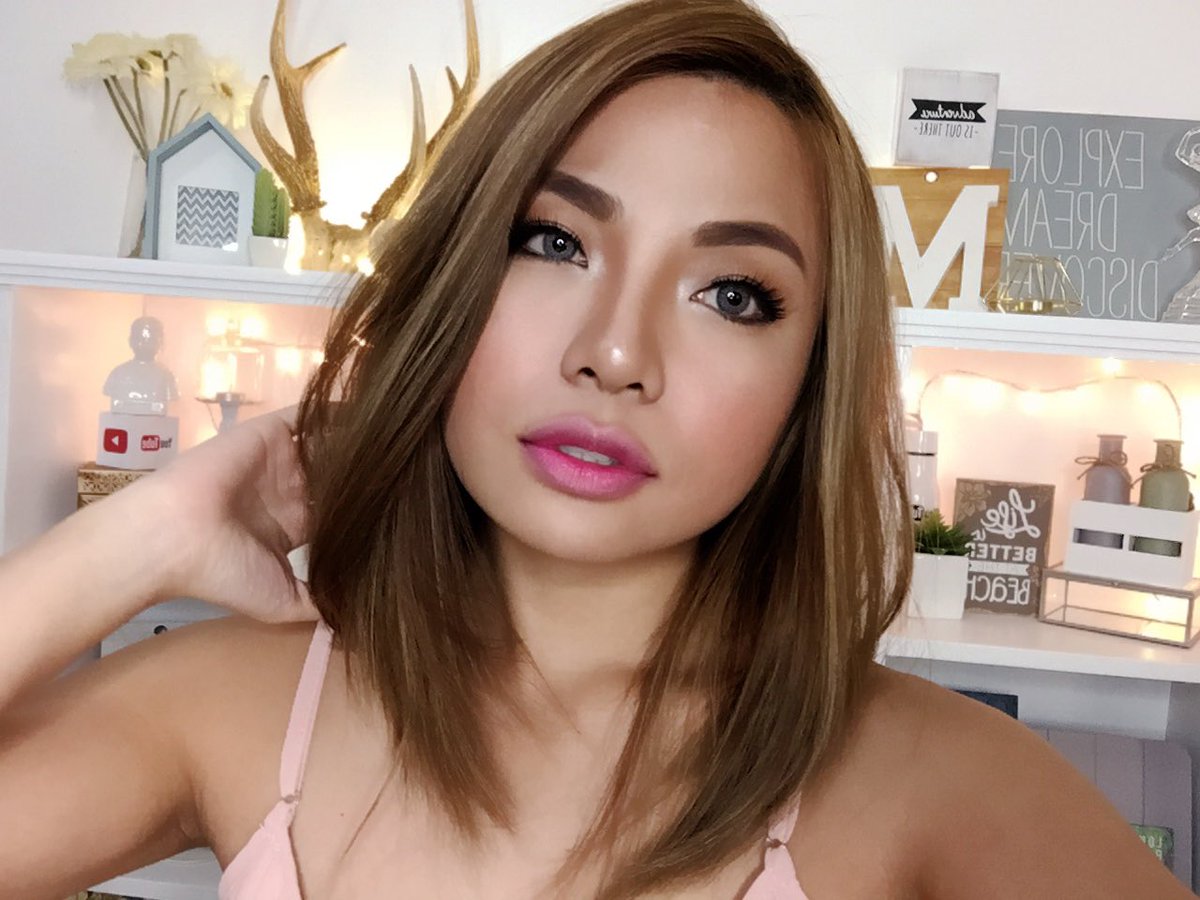 Her opponent? American makeup artist Jeffree Star
The feud began when Michelle launched a new series 'Is It MD approved'
In the now-deleted series, Michelle gave brutally honest reviews re: cosmo products.
This earned the ire of Jeffree, who claimed that the 'Approved' series is actually trademarked
The 'Jeffree Star Approved' series is pretty popular, garnering a minimum of 3 million views per video
The singer-songwriter went so far as to reference the incident in an IG story
MY QUEEN @JeffreeStar DRAGGING MICHELLE DY BECAUSE SHE COPIED HIS TRADEMARK "jeffree star approved" I AM LIVING FOR THIS OKAY BYE pic.twitter.com/3a6O7R99oc

— vinceً (@vinscharle) July 31, 2018
As well as some shade on Twitter
Being authentic will always stand the test of time.

— Jeffree Star (@JeffreeStar) July 31, 2018
Netizens chimed in on the incident
Sorry @michelle_dy, you ain't @JeffreeStar approved ❌

— finally found ? (@freeennniiieee) July 31, 2018
jeffree star is coming for michelle dy, i need popcorn ?

— ella (@marieestellalrl) July 31, 2018
I lost respect for Jeffree Star in some way. Like there's always a more decent, civilized approach to things and picking on @michelle_dy was just unprofessional. Quite frankly, I don't think anyone assumes that "Jeffree Star Approved" is even trademarked. Tf?

— Neil (@extremelyneil) July 31, 2018
Jeffree Star is a racist who constantly steals from POC and has been sued several times.

In no way am I defending this local vlogger (whom I recall has done dumb things before), but Jeffree Star literally ain't shit and Filipinos better just hop off this lukewarm "tea" asap. https://t.co/IyLrFOi9IK

— Nathania Chua (@PilosopoTanya) July 31, 2018
Michelle, for her part, was quick to apologize
Supporters showed their love, including fellow YouTuber Lloyd Cadena
Love you ? https://t.co/KRCABfniwv

— Michelle Dy (@michelle_dy) July 31, 2018
Michelle was pretty shaken up about the entire incident – but was still grateful for the support
I just want to thank my friends and my Youtube Philippines account manager for helping me out with this, for educating me about this matter. First time daw ito sa Pinay Beauty community.

Ayun… Babawi ako sa content angels lavarn. Salamat sa pagmamahal. ?♥️

— Michelle Dy (@michelle_dy) July 31, 2018
I am crying not because of what happened but because of the amount of support i am getting from loved ones… Pati mga naka away ko at some point nagmemessage saakin to let me know they are with me…. wow…. God is ????????

— Michelle Dy (@michelle_dy) July 31, 2018
Thoughts?