Filipino bets competing in worldwide championships have been keeping their eyes on the prize. Recently, Carlos Biado landed first place at the 2021 U.S. Open Pool Championship in Atlantic City in New Jersey. The pool player made history as he becomes the first Filipino to win the said tournament since Efren 'Bata' Reyes in 1994.
The La Union-based player was behind his opponent Singapore's Aloysius Yapp at 8-3 in the first few rounds, but had a strong comeback and made 10 straight racks with a 13-8 win on September 18 (September 19, Manila time).
Biado announced his victory on an Instagram post. He expressed appreciation to his family, his sponsors, and the fellow Filipinos who supported him. He also shared that he had a great match with Yapp, and said that the opponent will also be a champ soon. He added, 'I'd like to [thank] Matchroom Pool for such a wonderful event. This is one of my biggest [dreams] and I made it.'
Making a nation proud 🇵🇭🏆#USOpenPool 🇺🇸 pic.twitter.com/ZX9iFt4NAn

— Matchroom Pool (@MatchroomPool) September 18, 2021
View this post on Instagram
Apart from clinching a golden trophy and the traditional green jacket, Biado will also bring home the grand prize of $50,000 (approximately P2.5 million). This is the 37-year-old's second-biggest world title after his win in the 2017 World Pool Championship.
Yapp finished as a runner-up and bagged $25,000 (approximately P1.2 million), while another Filipino pool player Dennis Orcollo took home $12,500 (around P625,000). Other PH bets Johann Gonzales Chua and Rodrigo Geronimo each got $6,750 (approximately P330,000) for making it to the quarterfinals.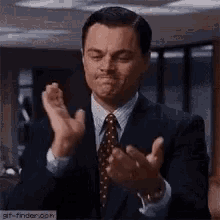 Banner: Matchroom Pool