Peru remains to be one of the worst-hit countries by the coronavirus. With that in mind, lawmakers in their country voted for an investigation on testing if bleach can be injected to cure COVID-19.
On May 13, Peruvian Congress voted 49 to 39 in favor of the motion. It will assemble a committee to hear testimonials carried out by the Ministry of Health and "scientists and experts in the field" on using chlorine dioxide, according to Vice.
In an article by The Independent, Congressman Posemoscrowte Chagua, from the extremist Union for Peru party, disregarded the concern that chlorine dioxide is toxic and echoed Donald Trump's suggestion of exploring the idea of the chemical. Chagua also insinuated that the Medical College of Peru released a media campaign that pushed misleading information about chlorine dioxide, as per Yahoo. The institution claimed that the substance did not serve as a cure to COVID-19.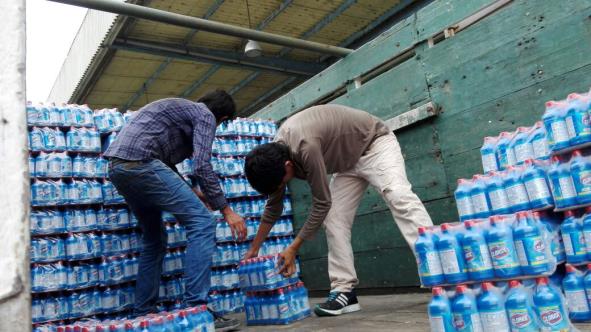 In contrast, Dr. Samuel Cosme, the secretary-general of the Peruvian society of intensive care specialists, condemned the Congress' decision, warning that he had already treated COVID-19 patients whose conditions worsened after consuming chlorine dioxide.
'The situation with the pandemic in Peru is lamentable, and so is the situation in our congress,' Cosme said.
Scientists from all over the world have warned against using chlorine dioxide inside the human body. The lethal side effects include internal bleeding, respiratory failure, and acute kidney failure.
The South American country has the highest reported COVID-19 mortality rate globally. While the fatalities started to decline, April 2021 was still considered the Andean nation's deadliest month. There were 1,707,787 cases and 57,537 recorded deaths on April 19, according to the records of the Pan American Health Organization. Peru has conducted 2.2 million vaccine doses, with 730,000 people fully vaccinated.