Jason Magbanua has finally released Anne and Erwan Heussaff's full New Zealand wedding video and it is seriously the most beautiful one we've seen all 2017.
Erwan told her, "We could have not been more different when we first met and probably didn't strike anyone as a perfect match."
He mentions that their relationship has been tested many times before, but they've always pulled through stronger.
"You took what was broken and its all craziness, and made it whole again," Anne Curtis told Erwan Heussaff during their wedding.
"It's been quite a rollercoaster. We've had our ups and downs, our twists and twirls, but we never let go," she said. "You made me believe in magic again."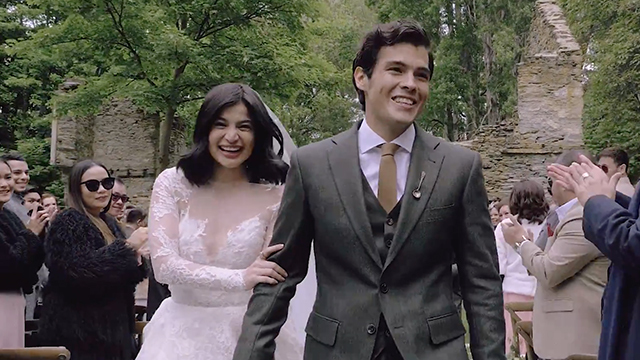 Jasmine Curtis-Smith, Luis Manzano, and Nico Bolzico were among those who gave the couple heartfelt messages. Jasmine told the crowd she's never seen her ate so happy with Erwan, Luis thanks Erwan for loving Anne, and Nico tells Anne, "I officially welcome you as the second favorite in-law to the Heussaff family."
In her wedding vows, Anne tells Erwan, "I vow to love the fat kid inside, when he decides to come out again."
Erwan is quick to turn to his emotional guests, saying, "Calm down, guys. It's not gonna happen."
#TheWanForAnne is finally on the road to forever and we're forever shipping Anne and Erwan together. 💖