Picture this: You're in the mid-2000's, sitting in front of the TV, when you hear a familiar beat accompanied by the famous lyrics: "Spageting pababa, pababa nang pababa."
Ah, much simpler times.
Almost 20 years later, P-Pop groups similar to the beloved Sexbomb Girls, Viva Hot Babes, and Masculados have found themselves winning the hearts of the everyday Filipinos once again.
With today's Pinoy Girl Groups like BINI, MNL48, KAIA, LITZ dominating the Philippine music charts, and boy groups like: BGYO, SB19, and Alamat keeping up the standard, the P-Pop genre has never become this lively.
Some would say the P-Pop industry first became a household name when the Sexbomb Girls' debuted their energetic beat and personalities in the late 1990's through the noontime variety show, Eat Bulaga.
Who would've expected that the girls first established to be background dancers of a television show would release albums that'd reach 5X Platinum (Round 2) and even Gold (Wish Ko sa Pasko)?
Following closely in the Sexbomb Girls' footsteps is the all-girl group, MNL48. (And yes, they are composed of 48 members, divided into three teams: Team M, Team N, and Team L.)
MNL48's second single, Pag-Ibig Fortune Cookie, has garnered similar awards to the Sexbomb Girls, such as Gold and Platinum Record Awards from Star Music and the Philippine Association of Record Industries.
Of course, the fan mania has not gone unnoticed. The various P-Pop groups find themselves trending almost every week with their fans' great support on Twitter.
Hundreds of Tiktok videos sport their songs in the background. Local content creators made girl group BINI trend on the app by transforming a single into a dance craze.
On the other end of the spectrum, the boy groups of the genre have grown to be local teleserye and movie staples.
The group SB19 could sound familiar to those who watched Love at First Stream, a popular film entry to the 47th Metro Manila Film Festival (MMFF). No Stopping You served as part of the movie's OST.
BGYO, on the other hand, showed their power through not only being present in one, but two recent teleserye soundtracks. The group is present in Donny Pangilinan and Belle Mariano's He's Into Her, and Francine Diaz's Bola-Bola (where one of their members, Akira Morishita, even acted in, as the main love interest!).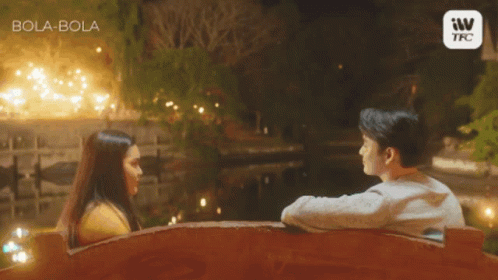 With the current uprise of P-Pop groups and their ever-growing fanbase, the hype over Filipino talent has been reaching greater heights. Stan culture is prevalent in today's generation, and the local music industry glimmers with more promise.
After the Pinoys' warmly embraced the British Invasion and the Korean Wave, it's nice to see Filipino reunite with their deep appreciation for more local talents; just like how they admired the Sexbomb Girls and the Masculados before.
After being considered "baduy" or "jeje", OPM now finds justice. The steady climb will continue as long as it remains consistent in its branding and content.

In the words of the Sexbomb Girls: "Laban-laban, o bawi-bawi!"