The Last of Us Part 2 might have fans split in the middle in terms of story, but one feature everyone can agree is pretty cool is the new guitar minigame. Without spoiling anything, Ellie acquires the guitar early on, and later gives players the option to strum their own, real-life tunes.
Several covers are now up on social, featuring songs such as Johnny Cash's 'Hurt', Radiohead's 'Creep', and The Beatles' 'Let It Be'. Pao Gregorio gave it a go with Parokya ni Edgar's 'Harana' and all-time church bop 'Ama Namin' – complete with vocals – and the results are solid.
Gregorio, who's been doing some IRL strumming since he was 8 years old, didn't expect the vids would prove to be so popular. The 'Ama Namin' cover currently has close to half a million views on Facebook.
'Initially, it wasn't my intention, but it feels good to make people laugh nowadays', he shared with us. Gregorio plans to cover more OPM songs, but says he's taking the time to polish things. Apparently, Harana took him around 15-20 takes to finish. We stan a dude with dedication.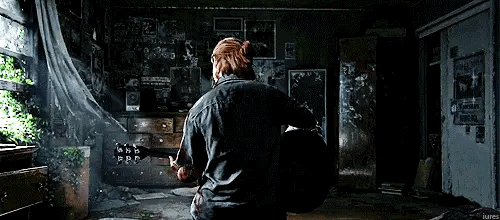 Subscribe to Pao Gregorio on YouTube