It may take hours for women to come up with the perfect OOTD, but do you know what's even harder? For them to find a comfortable sports bra. Nike understood the assignment and it achieved to create diverse sports bra cup sizes with the help of technology – specifically robots.
Nike used a Brabot a.k.a. a physical "boob robot", which has a chest that mimics the soft tissue of breasts. Apart from that, the athleisure brand also relied on Haley, a "thermoregulation mannequin" that actually sweats. It helped designers locate fitting areas for added ventilation.
On top of those efforts, Nike also used AI to body scan three-dimensional measurements of thousands of women. This helps accurately capture the female form and moves the way their bodies do when exercising.
View this post on Instagram
Dr. Bridget Munro, Nike's women's research director, said that they "know more about the female body than ever before". She shared, 'Our investment in women's research, sport science technology, and data visualization give us the ability to better understand her needs and create the best products possible for her.'
In line with Nike's 50th-anniversary event, the Swoosh revealed its leggings and sports bras would now be available in XS to 4X with over 70 cup sizes. Nike Women's selection of sports bras ranges from $20 (P1,058) to $80 (P4,234) and can be purchased at Nike's website and select retailers.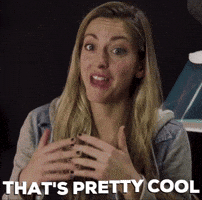 Banner: Nike