'Cause even an awesome person like you needs a little pick me up.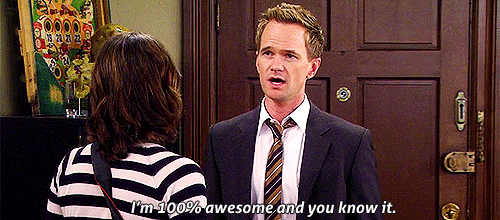 One of the most inspirational pages to ever be created in the history of the internet, 'The Artidote' is a platform where anyone can "empathize, bond and heal through art".
It's a pretty solid place to hang-out if you're ever in a rut.
We've compiled the best entries from 'The Artidote' to help you shake off that rust, get back your mojo and be your usual, kick-ass self.
1. How to be happy
There are two ways to be happy: change the situation or change your mindset towards it. —unknown

artwork by ricardilus pic.twitter.com/lBjVqxQvlH

— the artidote (@TheArtidote) May 25, 2018
2. One small step at a time
shoutout to everyone making progress that no one recognized because you never let anyone see your darkest moments. i see you and i am so, so proud of every little step you're making in the right direction. —thepersephonecabin

artwork by Fernanda Schallen pic.twitter.com/N1m0svzUBg

— the artidote (@TheArtidote) May 21, 2018
3. You deserve the very best
I am going to make a very beautiful life for myself no matter what it takes. —Anon #TodaysMantra

artwork by Evan M. Cohen pic.twitter.com/lmm5LQ49Zu

— the artidote (@TheArtidote) May 7, 2018
4. Your struggles will pay off eventually
I've never met a strong person with an easy past. —Unknown #LateNightThoughts

artwork by @MyDogSighs pic.twitter.com/EBOwvSl81S

— the artidote (@TheArtidote) May 5, 2018
5. It's in the mindset
5 things to quit right now:

1. Trying to please everybody.
2. Fearing change.
3. Living in the past.
4. Putting yourself down.
5. Overthinking. #TodaysMantra

artist yet unknown pic.twitter.com/cJslSsKfMN

— the artidote (@TheArtidote) May 3, 2018
6. You are a great person. You hear me?
7.6 billion people in the world and you let the opinion of 1 stop your good energy? You're better than that. —Eric Thomas #NoteToSelf

artwork by Jeff Östberg pic.twitter.com/rBXG34YqMT

— the artidote (@TheArtidote) May 3, 2018
7. Your troubles are part of the process
Anyone who has grown mentally, physically or spiritually knows that growth is not found in comfort.
—Unknown #ThingsToNeverForget

artwork by Katherine Lam pic.twitter.com/zyO1mjJ6nY

— the artidote (@TheArtidote) May 2, 2018
8. Stand tall
If you're serious about change, you have to go through uncomfortable situations & stop trying to dodge the process. It's the only way to grow. —Unknown

artwork by Višnja Mihatov Barić
a.k.a. teetonka_illustrations pic.twitter.com/1G0l87dHp2

— the artidote (@TheArtidote) April 25, 2018
9. This too shall pass
Whenever you're going through a bad day just remember, your track record for getting through bad days, so far, is 100%; and that's pretty damn good. —Unknown #NoteToSelf

drawing by Ariane Mayumi pic.twitter.com/ojqKs222UV

— the artidote (@TheArtidote) April 23, 2018
10. See the positive in everything
My wish for you is that you continue. Continue to be who and how you are, to astonish a mean world with your acts of kindness. Continue to allow humor to lighten the burden of your tender heart. —Maya Angelou #NoteToSelf

artwork by Philipp Igumnov pic.twitter.com/yZh1EB9LL3

— the artidote (@TheArtidote) April 22, 2018
11. Life is much more than just one thing
Friendly advise to not revolve your life around 1 person, 1 feeling, 1 place, 1 memory or 1 problem. The complexity of life & the diversity of the world is beautiful & you have the right to explore it. Do not settle for less. You deserve better. —peachisty

art by @CassandraJP pic.twitter.com/h6NeDpeA3a

— the artidote (@TheArtidote) April 12, 2018
12. There's something good in every day
you can still radiate light if you're sad. you can still be kind and soft-hearted if you're a bit cynical. you don't need to be the happiest person to make someone else's day better. —flowerais

artist yet unknown pic.twitter.com/MDCuc2INDu

— the artidote (@TheArtidote) April 11, 2018
13. Show off your inner strength
14. Words to live by
15. Be a little ray of sunshine
16. Understand that nobody's perfect
Admit you were wrong. Apologize. Understand that you're fallible. You make mistakes. You hurt people. Apologize. That's growth; understanding you did something wrong and working towards making things right. —nonchalante #NoteToSelf

artwork by Weroni Art pic.twitter.com/YOem5X4TzL

— the artidote (@TheArtidote) March 29, 2018
17. Your mistakes don't define you
The beautiful thing about life is that you can always change, grow and get better. You aren't defined by your past. You aren't your mistakes. —Unknown #ThingsToNeverForget

artwork by Teodora Jelenic pic.twitter.com/6OtISAjy1X

— the artidote (@TheArtidote) March 26, 2018
18. Fall down seven times, stand up eight
"successful people" have failed a lot more times than they have succeeded. #TodaysMantra

artwork by Ricard Lopez Iglesias pic.twitter.com/y01U7x9m12

— the artidote (@TheArtidote) March 22, 2018
19. Rest easy
it's going to be okay. get some sleep. —lovelysuggestion #LateNightThoughts

artwork by Adrian Tomine pic.twitter.com/CVAeXf743R

— the artidote (@TheArtidote) March 13, 2018
20. As we said, you're pretty lit
You are bigger than what is making you sad. —healingsuggestions #NoteToSelf

artwork by Lisa Zordan pic.twitter.com/ACsC5rIZau

— the artidote (@TheArtidote) March 12, 2018