We think SLAY
After their recent fan-approved take on Neon Genesis Evangelion, Tamagotchi is now setting their sights on another Bandai anime collab for their upcoming 25th anniversary. This time around, players are set to raise members of the Kamada clan from the series, 'Demon Slayer: Kimetsu no Yaiba'
ICYDK, 'Demon Slayer' is a popular manga and anime series following Tanjiro Kamada's journey to training to be a literal demon slayer after the death of his family and his sister Nezuko becomes a demon. The series recently dropped on Netflix just this month.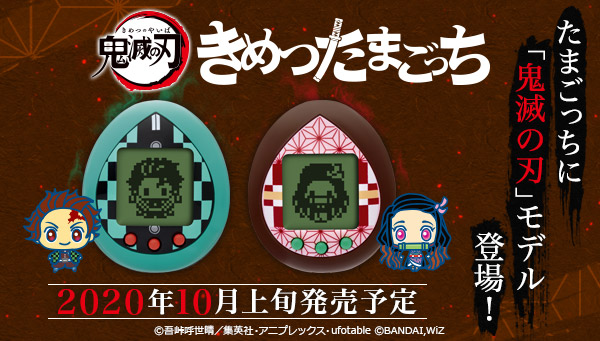 Meanwhile, the Tamagotchi x Demon Slayer collab will let players raise either Tanjiro, Nezuko, or Demon Slayer Corps Kisatsutai.
With inspo coming from the manga series, the Tamagotchi are trained to eventually become one of the series' 9 Hashiras warriors depending on how the gamers raise them.
If characters are neglected, there's a chance they could get injured while training or dismissed by Kakushi, or the brigade of Demon Slayers.
Similar to the series, the Tamagotchi are also fed with riceballs and tea for sustenance. The franchise has a huge lore, okay?
If you're down to raise a slayer, Tamagotchi x 'Demon Slayer: Kimetsu no Yaiba' is set to drop this October for $24 USD (PHP1,200+).
We'll be watching on Netflix in the meantime