Taking great selfies and posting them online may earn you a million likes. But an Indonesian college student earned $1 million (approx. P51 million) after taking snapshots of himself and trading in the digital rights to his photos in a non-fungible tokens (NFT) platform.
Sultan Gustaf Al Ghozali, a computer science major at a university in the central city of Semarang, has taken selfies of himself while posing in front of his computer nearly every day for the past five years.
Ghozali initially planned to use the collection of almost 1,000 photos to assemble a timelapse video just in time for his graduation day. But when he discovered blockchain technology, he chose to upload the photos to NFT platform OpenSea with the title "Ghozali Everyday".
The 22-year-old shared to reporters at his university's campus that he thought it was funny if a collector actually took interest in his face. He added, 'I never thought anybody would want to buy the selfies, which is why I only priced them at $3.'
Everything changed on January 14 when one selfie was available for 0.247 of the cryptocurrency ether or $806 (P41,000) after demand shot up.
It's been 3 days and left 331 NFT
sold out now because for the next few years I won't be listing

You can do anything like flipping or whatever but please don't abuse my photos or my parents will very disappointed to me

I believe in you guys so please take care of my photos. pic.twitter.com/oyGGR2Aben

— Ghozali_Ghozalu (@Ghozali_Ghozalu) January 12, 2022
Ghozali began uploading his photos in late December, but an Indonesian celebrity chef recently landed on his OpenSea profile and promoted Ghozali on his social media account, which led to his skyrocketing selfie sales.
During the following days, over 400 people purchased ownership of his expressionless photos. On Friday, Ghozali's collection had reached a total trade volume of 317 ether a.k.a. the moment he landed his first $1 million.
Ghozali admitted, 'To be honest I still haven't got the courage to tell my parents, they would be wondering where I got the money from.'
The student shared that he plans to invest the money he earned to open his own animation studio in the future. He will also continue to take selfies on a daily until he finishes college.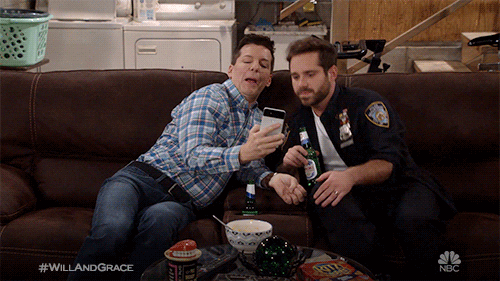 Banner: Twitter/ Ghozali Ghozalu