In case we forgot that we're simply Mother Nature's guests who she can flick off anytime she wants, the Taal Volcano just gave us a pretty convincing reminder.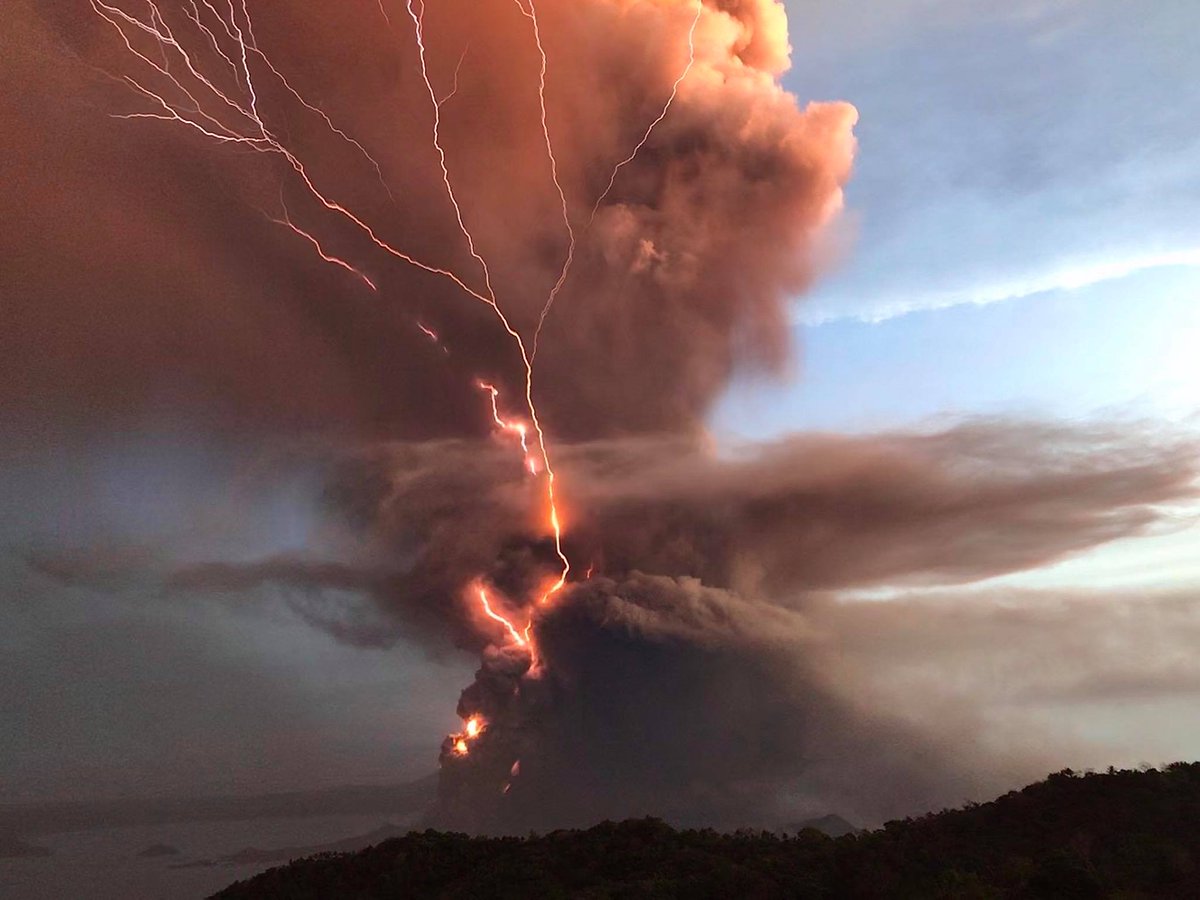 Agoncillo Town in Batangas, the nearest area to Taal Lake, has made rounds in social after it was seemingly turned into a 'ghost town' and a 'desert', following the latter's eruption. Around 8,000 residents from similarly high-risk zones have since been evacuated.
The ill-fated town also recorded twin quakes with magnitudes of 4.0 and 4.1, although no damages were recorded. Ashfall from the volcano has reached as far as Manila, forcing the capital city to shut down its main airport, as well as suspensions for work and schools.
Agoncillo town, the nearest area in the Taal crater lake, turned into a "desert" after the whole site was covered with gray ashes and coconut trees were almost flattened. @manilabulletin

Photos: Pale Colona Alilio pic.twitter.com/tksOoVIbAb

— Hanah Tabios (@hanahtabios) January 13, 2020
Taken in my hometown Agoncillo.

Photo credit to my cousin's classmate. #TaalVolcano pic.twitter.com/Rlso5HRU7H

— Renier Montevirgen (@RDmontevirgen) January 12, 2020
Y'all keep safe, delikado din sa loob nabagsak din yung roof kasi masyadong mabigat yung ash na nasa ibabaw. sa Agoncillo, Batangas went ghost town #PrayForBatangas

ctto pic.twitter.com/fjtMNT0gny

— timezoneguy (@mndzxnn) January 13, 2020
LOOK: Ashfall from Taal Volcano's eruption blanketed a community in Brgy. Banyaga, Agoncillo, Batangas.

📸 Ian Myk pic.twitter.com/sC7SMtm2Af

— Jooooaash Bermejo (@JoashBermejo) January 13, 2020
Taal Volcano recently experienced a 'phreatic' or 'steam blast' eruption, where hot magma meets cold groundwater. The Philippine Institute of Volcanology and Seismology (PHIVOLCS) has raised an Alert Level 4, indicating that a hazardous eruption is imminent for the coming days.
One of the world's smallest volcanos, this would be Taal's first major eruption since 1977.