It's rare for Asian cinema to make a mark globally, but things have been changing lately. Netflix's Squid Game made history as the streaming platform's most-viewed new show garnering 111 million fans. It recently made history again as the series becomes the first-ever South Korean show to win at the Gotham Awards in New York.
Squid Game took home the award for 'Breakthrough Series – Long Form', referring to shows over 40 minutes. During the ceremony, the thriller K-Drama's actors Lee Jung-Jae and Jung Ho-Yeon, director Hwang Dong-Hyuk and the production company's CEO Kim Ji Yeo were present.
Director Dong-Hyuk recalled how he wrote the show's script back in 2009. He said, 'I did my best, but nobody liked it. People said it's unrealistic, it's too violent, it's absurd, it's weird. It took 12 years to make this show and show it to the people. And it took less than 12 days to become the No. 1 show on the planet.'
'If there's a miracle, this is a miracle,' he continued. 'It happened to me. The only thing I can say is thank you. Thank you for watching it, and thank you for loving it.'
Breakthrough Series – Over 40 Minutes Winner: SQUID GAME #GothamAwards pic.twitter.com/TCC1Bz7jX0

— The Gotham (Formerly IFP) (@weare_thegotham) November 30, 2021
Other shows that were on the running to win the 'Breakthrough Series' award apart from Squid Game were The Good Lord Bird, It's A Sin, Small Axe, The Underground Railroad, and The White Lotus.
The nominees were determined by committees comprised of film and television critics, journalists, festival programmers, and film curators. Meanwhile, a separate group of writers, directors, actors, producers, editors and others directly associated with making films will choose the winners.
The Gotham Awards is presented by the Gotham Film & Media Institute in New York City, which recognizes independent films and series and their writers, directors, producers, and actors.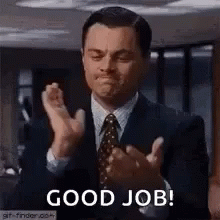 Banner: AP-Yonhap