Rest easy, conspiracy theorists
If you're one of those peeps who continuously use Eraserheads' Spoliarium as an anthem against sexual harassment, you might wanna slow your roll.
During a guesting on the podcast 'Waking Up With Jim & Saab', former frontman Ely Buendia essentially burned our conspiracy hats, saying that the 1997 song is really just about 'getting pissed drunk'.
'It's one of those cases where the myth has taken over the facts', said Buendia, admitting that he likes that it happened.
'Because the meaning of the song is actually just really mundane. We were drinking [Goldschläger] and gintong alak, that's what it meant. It's about getting pissed drunk.'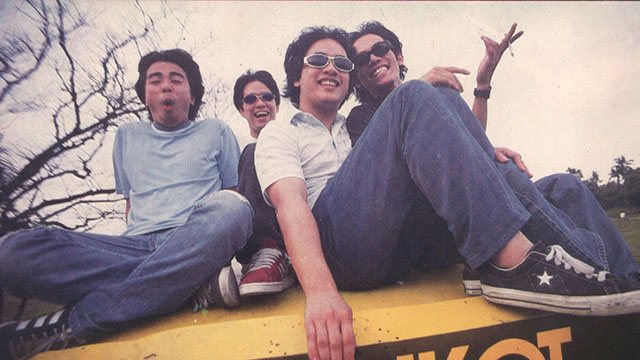 For context, Spoliarium is one of the more popular tracks from the E-Heads' fifth studio album, Sticker Happy, particularly for its role in an urban legend. The story claims that the track supposedly references the 1982 Pepsi Paloma rape case, which involved three notable comedians.
Fast forward 24 years later, Buendia has finally downplayed the rumor, saying that the names 'Enteng' and 'Joey' actually reference the band's then-roadies.
'Kaya nga nung first time na nabasa ko yun, I was like, "Wow, ok to ah!'
However, Buendia admits that even with his confession, people will continue to give their own spin to the iconic song.
'Sometimes, there really are coincidences like that. You have no power over that.'
'We were just drinking, it's about a hangover. Whatever people want to think of that song, it's fine. That's the beauty of it.'
'Pustahan tayo, kahit sinabi ko na yan, the myth will still go on.'
Should've known at 'Pwede bang itigil muna ang pag-ikot ng mundo'