While many places in the Philippines have been acknowledged internationally, an island in Mindanao received recognition from TIME Magazine. Siargao is included in the magazine's article titled The World's Greatest Places of 2021, a list of 100 "extraordinary destinations to explore."
Destinations like Boracay, Cebu, and Palawan are popular with local and foreign tourists alike, but the teardrop-shaped island located in Surigao del Norte caught the attention of TIME's contributors.
The country's surfing capital is known to lure surfers with its consistent waves. Writer Duncan Forgan said, 'But the secret is out, and new spots are popping up on the island, including the beachfront Inara Siargao Resort, an intimate five-suite property that can be booked on Instagram.'
'Just before COVID-19 shutdowns, Siargao got additional cell towers to improve data connectivity, which will be a boon to tourism when it reopens to vaccinated international travelers,' he added.
View this post on Instagram
TIME's third annual list of the World's Greatest Places is an ode to the businesses and the people behind it who found ways to "adapt, build and innovate" amid these trying times. It was also compiled through correspondents and contributors with "an eye toward those offering new and exciting experiences."
Other places that made the list were Antarctica's rare sight at the South Pole, an underwater museum in Cannes, France, and Volcanoes National Park in Hawaii. TIME said, 'And while it may not be possible to safely visit each place just yet, they're all well worth reading (and dreaming) about until it's time, once again, to explore.'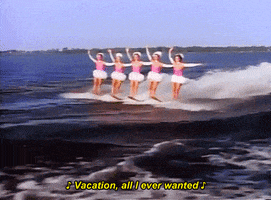 Banner: Instagram/inarasiargao