Seven Sundays to live.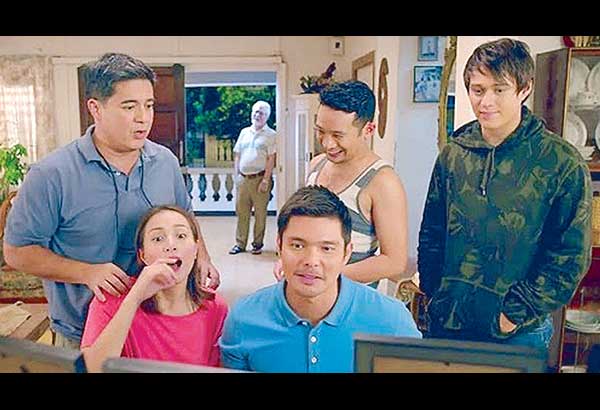 The start of the film shows you baby and graduation pictures alike, presenting how the Bonifacio family grew through time. You'll see a bit of foreshadowing as the story progresses into the adult phase of the four Bonifacio kids.
Ronaldo Valdez's Manuel Bonifacio is a widower and a former barangay official who always has a smile on his face and a skip in his step even at 69 years old. On his birthday, every person he ran into gave him a warmhearted greeting.
He wanted all four of his children at his birthday, but sadly, all of them had their own priorities they needed to attend to, own problems to settle.
Just before his birthday ends, he finds out that he only has seven Sundays left to live.
It's disappointing how you only ever make extra effort when you know your time with your loved one is limited, but it serves as a reminder not to take these fleeting moments for granted.
The Bonifacio children scramble to get to their dying dad as soon as they find out, but they have yet to learn how to get along with all the suppressed emotions which unveil through context clues in long, heavy dialogues and equally-hearty conversations.
"It's never too late."
Director Cathy Garcia-Molina's film leaves you with a feel-good vibe as you slowly see the character development in Aga Muhlach's Allan, Dingdong Dantes' Bry, Cristine Reyes' Cha, and Enrique Gil's Dexter. Even when you fight and have disagreements with your siblings, you know they'll always have your back. No matter what.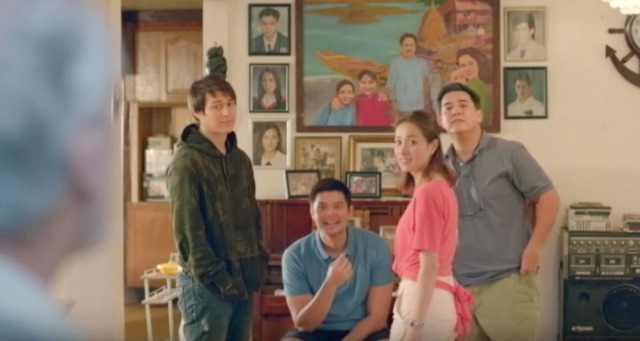 We've got to hand it to Gil's Dex, though. We were led on to believe that this was Enrique's typical role wherein he played the resident badboy. What we didn't expect was how sensitive Baby D could be, how he could just tell you through his eyes he was sad. Baby D shows the pvblic woes that this bunso went through, being the least favorite one in the bunch.
"Hindi dapat nagsasalita pag galit."
Emotions were at an all-time high during its climax and everything was happening so fast and crashing down on everyone without too much explanation. That's what happens when you talk and let your emotions fly with the high.
A valuable lesson: Don't let your emotions get the best of you. If you do burst, learn that you can get back on the right track by doing the right thing — saying sorry.
You can say sorry for the things you didn't do, sorry for the things you did do — sorry for not being there for who needed you most. You can come back a better person out of it, I promise you.
Ohana means family, family means nobody gets left behind.
And surely enough, the film reminds you that your family will always be there through the good and bad times. They can be a source of enlightenment and, sometimes, a source of chaos. But nonetheless, your family is your family. We've got our fair share of trials and tribulations, but none of it will ever beat the easy, happy times.
And that's all that matters.