"Don't be a drag, just be a queen!" – Lady Gaga
Serving extravaganza of charisma, uniqueness, nerve and talent since 2009, the widely popular reality series RuPaul's Drag Race has become a viewing essential that is garnering an extensive following in the metro, and many of them are from outside of the queer community.
We're totally gagged!
All in the spirit of drag, this show combines the drag queen's artistry for costume, makeup and quick wit with fashion, spectacle, drama, and sisterhood from a roster of insanely talented queens. They compete against each other for a coveted crown, cash prize and the potential to create a platform that can change herstory. It's crazy and inspiring.
Here's why the show gives the LGBTQ+ community a good rep:
The show's vitality is as strong as the legendary queens that have been part of the show.
From pageant queens to campy queens, comedy queens to club queens, you won't see anyone work as hard as these bitches.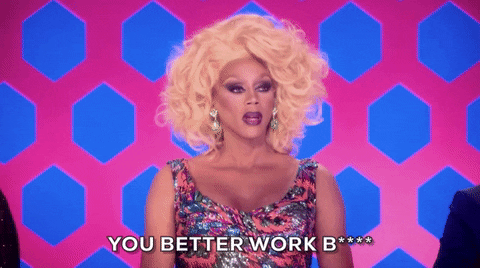 Emmy-winning host and creator, RuPaul Charles has defied odds when the show penetrated mainstream pop culture doubling its viewership.
Drag Race doesn't just capture the hearts of women and men who watch the show, but it also creates a culture of acceptance for the LGBTQ+ community.
It also leaves the Internet filled with new catchphrases and drag expressions every season that are just waiting to be used.
We're obsessed!
Drag Race supports sisterhood like no other
It creates a safe place that lets you take yourself less seriously and lose some ego.
Whether it's spilling tea, throwing shade or just reading someone to filth.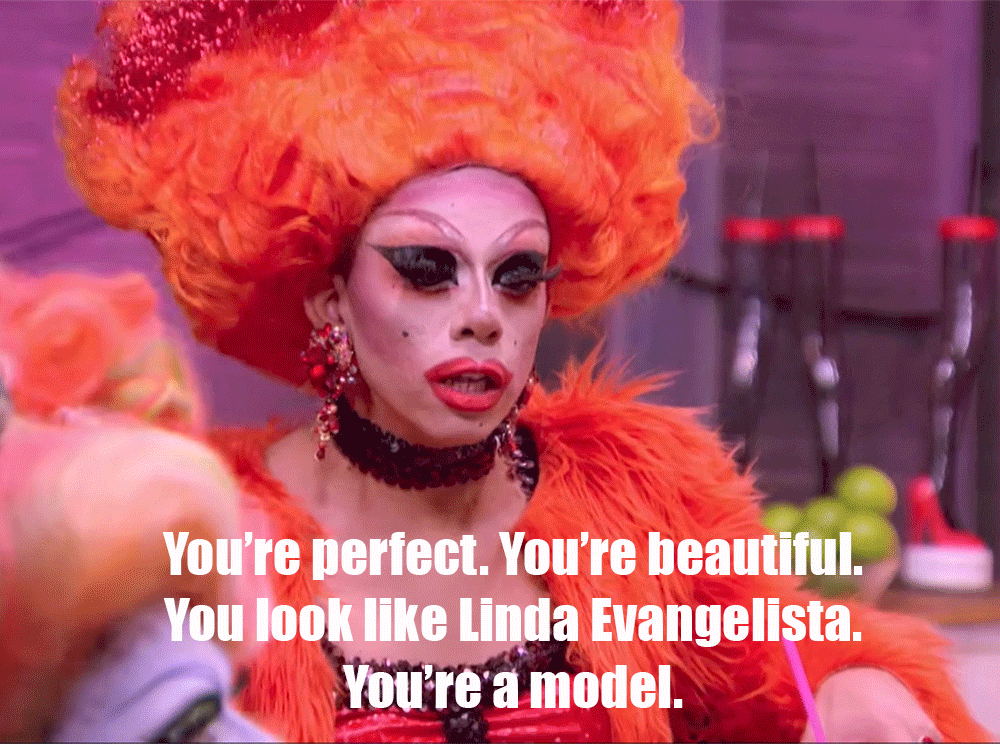 It's all good. Be a BITCH!
Feel your oats.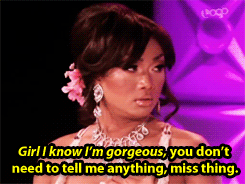 More importantly, Drag Race gives people hope that whatever dreams you have, as long as you commit to it, it's possible.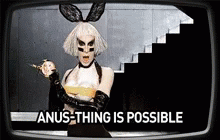 Because…

There will be haters to test you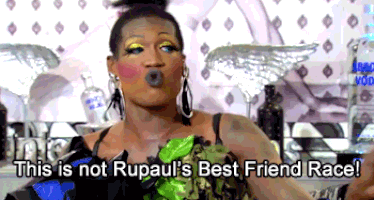 And the pressure may become unbearable.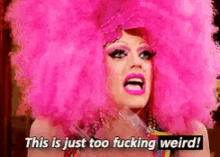 Just remember what Mother Ru said: "Unless they paying your bills, pay them bitches no mind."
Because there will always come a time to step it up and let them have it.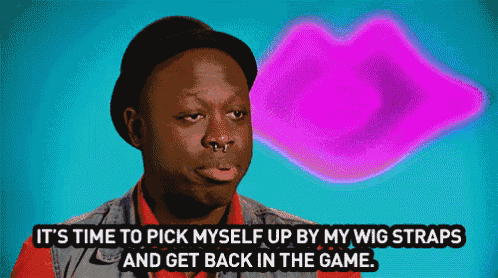 What's important is that you come through, hunty.

Mama Ru don't want any excuses!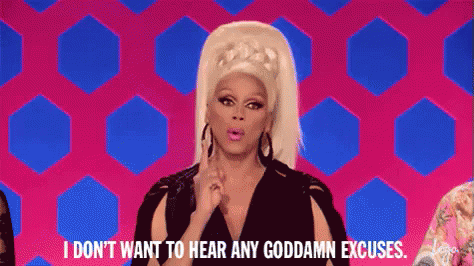 Always remember who you are.
Because at the end of the day,
Happy Pride!