It's only a Monday, but I came across something that made me want to officially retire for the rest of the week. This feeling is a common occurrence, mostly whenever I consume anything political on social. But anyway, let's get to the point.
Look, I admit that I liked Robin Padilla movies when I was very, verryyy young. The time when the Internet was still in its infancy and all we had for entertainment was the TV in the afternoons. He was astig, he was badass, and he always had this funny walk like he had sores on his armpits. He was a cool action hero for me back in the day.
So why bring this up? Well, I think nowadays, Robin tends to forget the difference between reel and real. Just a few days ago, the 51-year-old actor dared critics of the administration to form a civilian militia with him to sail and defend the West Philippine Sea.
Apparently, he's getting concerned about the clamor to defend Philippine waters from China, because who'd be crazy enough to defend something that's theirs, right? He called out all of those he deems as 'brave' citizens, including Senators Kiko Pangilinan, Risa Hontiveros, Ping Langson, and personalities such as Jim Paredes and ex-Justice Associate Antonio Carpio.
'Kung matapang talaga kayo, sumama kayo sa akin', he chided at the 10:40 mark. 'Tayo ay maging militia. Tapatan natin yung militia nung mga Chinese'. His whole plan, according to him, consists of simply loitering, fishing, and even singing around the waters.
'But isn't it the job of the military to protect us?', you may ask. 'You know, the people who literally get paid by taxpayer money? Why is he sending civilians to do their work?'
Well, you see, Robin believes that we, normal folk, should protect the military, and totally not the other way around. We truly have a revolutionary thinker on our hands.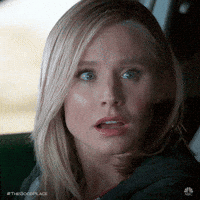 Robin says his public declaration is meant to show that he's serious. He ends his dare on a dramatic tone reminiscent of the jetski promise, like a real action hero sacrificing his life for the greater good, a performance that could've been influenced by today's Academy Awards.
'Ang aking alok po sa inyo ay seryoso…hindi po tayo nagbobolahan lang. Ako naman po ay 51 years old na. Siguro naman naibuhay ko narin ang magandang buhay ko'.
What the f*** is happening to our country.