88rising has a huge roster of artists that you definitely heard of. One of them is rapper Rich Brian who recently reached 10 million monthly streams on Spotify. Whether you have heard him since he dropped Dat $tick or recently heard Edamame, there's no wonder why people listen to his catchy songs.
88Charts announced on Twitter that Rich Biran's achievement and revealed that he was also the first Indonesian artist to reach this milestone. The rapper also expressed his appreciation through a tweet, 'I would not have been able to do this without u amazing & hot ppl that bump my music. thank u with all my heart.'
The rapper's accomplishment followed after 88rising produced the OST for Marvel Studios' Shang-Chi and The Legend of The Ten Rings. Joining him are other artists like Anderson .Paak, Swae Lee, Jhené Aiko, Mark Tuan, Saweetie, NIKI, keshi, and 21 Savage, among others.
Aside from hitting the 10 million mark on streams, the 22-year-old's recent single with bbno$ called Edamame reached 10 million streams alone weeks after its release.
Rich Brian has three albums to date, namely Amen (2018), The Sailor (2019), and 1999 (2020). His other top tracks include Midsummer Madness, Gospel, and History.
At the moment, the rapper seems to be working on a movie based on his latest Instagram story. He shared a poster looking for people to be extras in a concert performance scene on September 9, which will take place in Hawaii.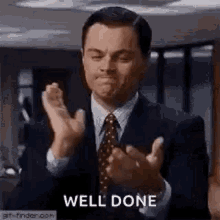 Banner: (L) Twitter/88charts, (R) Instagram/brianimanuel