Filipino filmmakers and actors have been gaining international distinctions – from John Arcilla's Venice Film Fest win to Dimples Romana being an Emmy Awards juror. Recently, Filipina filmmaker Isabel Sandoval has been invited to join the Academy of Motion Picture Arts and Sciences.
Sandoval joined the list of nearly 400 other prominent individuals to join the Academy a.k.a. the organization behind the Oscars. She seemed over the moon when she broke the news on Twitter, and also expressed that "Being QUEEN OF SENSUAL CINÉMA paid off."
The America-based Filipina director is also an actress best known for helming films and shows such as Lingua Franca, Aparisyon, and Under the Banner of Heaven, which starred Andrew Garfield.
Being QUEEN OF SENSUAL CINÉMA paid off

— Isabel Sandoval (@Isabelvsandoval) June 28, 2022
Other known figures who were invited by the Academy were Billie Eilish, Finneas O'Connell, Ariana DeBose, Troy Kotsur, Paramount chief Brian Robbins, and Disney general entertainment chief Dana Walden among many others. They are set to vote for the Oscar nominations and winners if they accept.
Seemingly wary of the #OscarsSoWhite controversy, which was the public outcry on the lack of diversity among the 2015 Oscar nominees, 50% of the Academy's new members are non-Americans, 37% are non-white, and 44% are women. 54 different countries are also represented.
Check out the full list of those invited to join the Academy when you click here.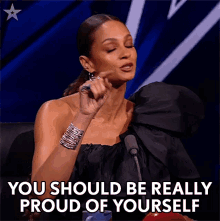 Banner: (L) Instagram/kabouni