As someone who is an emotional recluse, living alone has its perks. I find it hard to open up, even to those I trust, including my parents. Being vulnerable is uncomfortable, whether it's due to my disdain for drama, low social battery, or my dislike at the thought that people will worry about me.
Living alone saves me from scrutiny, even if they're well-intended. Nobody's gonna know if I'm feeling down – and I prefer it that way. If someone will walk this road of problems, it's going to be me, for me.
So when the quarantine happened, it wasn't far away from my reality. 'Everything changed', said people I know. I'm sure it did for the countless lives this pandemic either claimed or affected.
But in my little bubble, it didn't, save for face masks and a distant roar of the curfew siren that echoes through the nights. I'm forced to spend more time at home, which has always been a preference.
But then something happened. At a point, from within my soul, strong feelings of grief, anxiety, and even panic burst out. And it's taking over me. It's taking over me to the point that my home felt like a prison I wanted to escape from.
It was weird. These things shouldn't be happening. Here I am, blessed to be inside my home, away from the virus, and yet my negative emotions are stronger than ever.
Realization
Then it hit me. Time. Here I am, free from life's usual distractions, with a surplus of time to process everything, including all my pent-up fears. There were no tiring commutes or hectic schedules, no night-outs every weekend, no moment that could lead me to be busy with anything aside from what's here in front of me.
For the first time in ages, I got to close my eyes to see what has been really bothering me. You see, I once went through job loss, a heartwrenching breakup, and isolation from my family in a single swoop. It led me to lose love and faith in people and life itself.
For the longest time, it felt like the universe was picking on me, and if you tried to make me believe otherwise, I'd call you on your BS.
My choice to be reclusive, as it turns out, was also a byproduct of my inability to grieve and process my misfortunes. With the luxury of time and isolation, the quarantine gave me the chance to do so.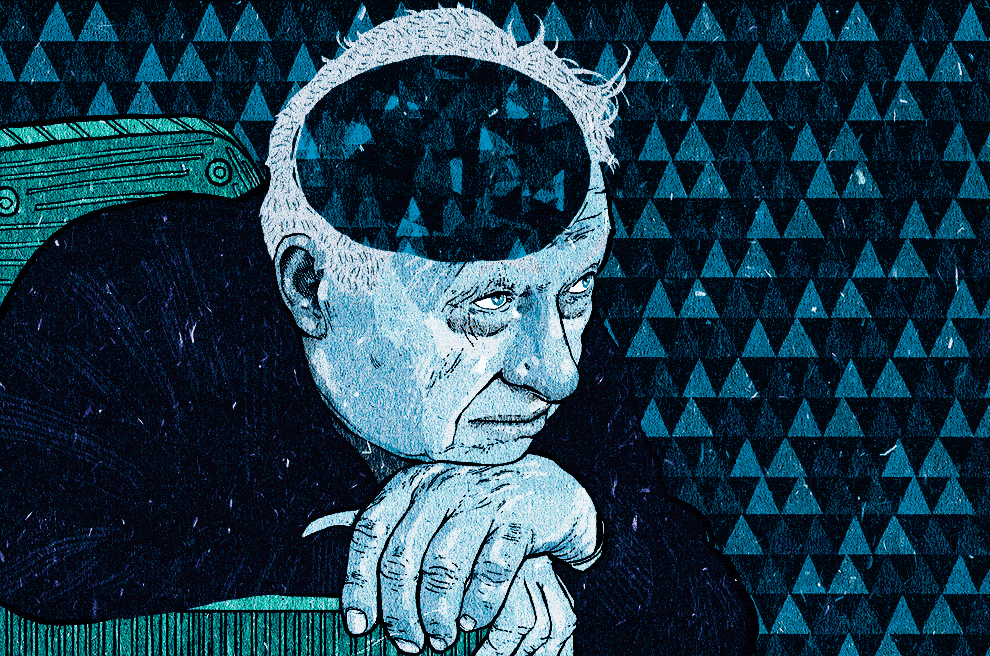 Acceptance
'Can you do it?', I asked myself when I reflected on my desire to improve my mental well-being. Turns out, it wasn't a question of 'if I can' or 'if I would'. I can hear the desire rumble beyond the dreams, feel the yearning for change. The need felt like a roar that calls out my name every time.
I was willing, no doubt. The real question was, 'how?'. Then it hit me like a choir perfectly notching the gospel's chorus in Church: Acceptance.
Acceptance is a huge reason for all the baggage that you and I have managed to shed. When you dare to take that very first step of acknowledging that there are things simply beyond your control, it makes recovery a lot easier.
You accept that being laid off doesn't mean you're a terrible employee. The company was in a financial rut. Or that despite loving them in full, people change, that's why they leave. And that even if you're far from your family, you have friends that serve just as the same.
Acceptance shows a path that reminds us that life isn't only about us. Life is beautiful yet unpredictable, a wild contrast like a Tiger, meaning plans get torn apart all the time – and that's okay.
Moving forward
I know not everyone could see the quarantine as an opportunity to deal with their grief as I did. Whether it's due to canceled plans, the fear of COVID-19, or the long-term isolation, depression and other mental health issues are a disease that have been stirring deep inside us.
But it would be my source of pride if I could at least help the 1% by sharing my mindset. That whatever hue your life is right now, whether it's bittersweet like an orange sunset, or gloomy and black as the night, accept the grief, embrace it, but don't give up.
It's taken a long time, but grief no longer hides in the shadows, as people nowadays are more open in dealing with their negative emotions. I hope that acknowledging this fact makes you stronger and sets you free, just like it did with me.
BTW…
One practice you could adopt to uncage your positive mindset is meditation. Yes, it'll be tough, 'cause life right now is wild (again, like a Tiger. It's easy to make me and you feel distracted, 'cause here we are, constantly bombarded with noise and threats. But if you can binge-watch the entire seasons on Netflix for the nth time, then a few moments of self-reflection shouldn't be a problem.
Right now, I am finding time to close my eyes and talk to myself. Like a form of self-therapy, given that I live alone.
I'll ask myself 'Naririnig mo ba ang iyong mga problema? Naririnig mo ba silang bumubulong-bulong?'
When I finally do latch on what's been bothering me, I focus on that and embrace it. 'Pakinggan mo ang boses na, kumakalabog, dumadagundong sa iyong damdamin'.
And after I'm done grieving, I allow myself to take some credit for having the courage to make peace 'Nagpupumiglas kumakawala, lakas at tapang na hindi maipagkakaila'
As an add-on, here's another thing that could inspire you to muster that strength from within.