I love my school. I love it. I've always treasured that feeling I get when I along with fellow Thomasians come together to unite as proud tigers during "Go Usteee!" chants in basketball games, in festivities, in every bit of life; it's that along with countless other reasons which make me proud to have been a student of the University of Santo Tomas.
Our 400-year-old hymn ends with this iconic line: Ever your Valiant Legions, Imbued with Unending Grace.
Contrary to popular Thomasian belief, there is an end to unending grace. With the lineup of the mishaps of UST, it has become difficult, a challenge rather, to keep loving you.
Just recently, Geo Celestino shared the story of his sister who was reportedly bullied by the UST Office for Student Affairs.
"Namolestya (molest) ang kapatid ko, at siya pa ang sinisi," he starts.
"I know, you said you'd rather just let them win and get this over with. But I'm sorry, seeing that 'Notice of Resolution' with all the signatories of these 'well-meaning' adults who run your school and promised to defend her students fairly is quite a trigger. I respect your privacy and that of your accuser's, so I will leave the specifics for the right people."
The story:
Pauwi po si Yssa galing sa UST. Nakasakay siya sa UV express, as usual. Puyat siya noong araw na yun. Actually, parang lagi naman siyang puyat dahil iba talaga ang demands na hinaharap ng mga CFAD students (idol ko sila). Sa ilang beses na pagsakay niya sa UV express, sa pagdaan sa parehong ruta araw-araw, eventually may sense na si Yssa kung gaano katagal ang byahe. Kaya niyang umidlip at magising sa tamang babaan. Kaya nga ayun, dahil puyat siya at galing sa magdamagang klase, umidlip siya.

And then, she felt something brushing up her leg.

She felt afraid.
She opened her eyes a bit. Tama ang kinatatakutan niya. May humihipo sa kanya.

Our bebe girl who we've been so careful of since she was but a little child is being touched somewhere without her consent for the first time.

When she told me this, I furiously asked her, 'Bakit hindi mo pinigilan?' And then I bit my tongue when I heard what I was saying, I realized how unfair I was. She answered nonetheless:

'What if I was only imagining this? What if hindi maniwala sa'kin mga kasama ko dito sa UV express? What if mapahiya lang ako? What if hindi naman pala sinasadya ni Kuya na hipuan ako, na baka inaantok lang din siya?'

So she said, she ignored it. She shook her leg as if to re-position her posture for a more comfortable sleep. The hand was gone. She sighed relief.

And then she said she felt him again touch her leg.
Geo's sister took a photo of her molester and posted it on social media to raise awareness so fellow students may be more cautious in pvblic transportation. "The tweet became viral, and like guilty cockroaches, they identified who the molester was. According to her words, 'hindi mo nga makikilala yung tao dun sa picture unless titigan mo nang mabuti at kilalang-kilala mo yung features niya,'" he wrote.
Ang ginawa lang niya, nagpost ng picture, at nagtype ng 140-character caption para mas maging maingat yung mga sumasakay sa UV express. (I would quote it, but UST's Student Welfare and Development Board ordered the retraction of the post including the deletion of the picture itself. Bravo, UST. Erase all the evidence because you found this molester more believable.)

Tapos, bigla na lang daw siya pinatawag ng UST SWD Board. Her well-meaning gesture was being questioned, and the case I mentioned at the start of this prose was filed against her. The process dragged on, and my sister who was already enduring the tough demands of CFAD to be a good student, just wanted to get things over with.
Geo tells the pvblic that the harasser was a 5th year graduating Engineering student. "He's a guy with big dreams, probably a good person, just that he was feeling tigang/thirsty that day he touched my sister. Haha, sounds familiar? Brock Turner, anyone?"
She tried to explain her side to the board, but it fell on deaf ears. Bakit? Kasi 3rd year siya at 5th year 'tong kalaban niya?

Ahhh, kasi babae siya.

Masyadong tight kasi yung black pants na uniform niya. (Maraming instances daw na hindi pinapayagan pumasok ng mga security guard yung mga female students sa UST campus kasi ayaw daw ni Father! Masyado raw pong hapit. Pero kapag plus size, walang problema! LOL ano, UST, kaya pa ba?)

Tsaka kasi dapat hindi siya natutulog sa public vehicle 'no? Naku oo nga- EH PUTANGINA NA LANG PO NATING LAHAT ANO? So kapag ang lalaki tinigasan, siya pa ang helpless? Ay puta nakakahiya!
The result of the ordeal became apparent on who the university was siding with: Yssa was forced to apologize to her harasser. "Ginawa na lang niya para matapos na raw."
And now, her parents are being required to sign the Notice of Resolution, a slap to their faces as they supposedly have to accept the result of the victim-blaming game.
He asks, "Can you imagine how UST is endangering her students with a Board who thinks like this? How many female (and male) students who were molested, asked for help, only to be blamed by the institution who swore to protect them?"
After the post, dozens of Thomasians came together to fight the injustice made by the Board.
Remember though:
But just so you know:
Take a stand and make a change. Redeem yourself and make Thomasians proud to call you home once again.
Your move.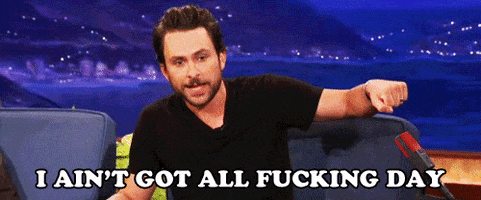 Respect women – not because they are sisters, daughters, wives, or friends – but because they are human.